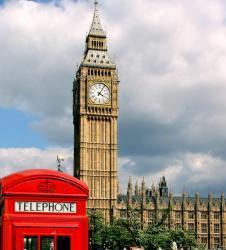 We are excited to offer such low rates out of major US Gateways to 100's of popular European destinations
Norwalk, CT (PRWEB) September 9, 2008
Now is the time to keep an eye out for shoulder season and off-season travel steals. To that end, Virgin Vacations is offering amazing vacation deals to the UK, Ireland, France and Italy. As the dollar gains strength and oil softens, six-night vacation packages make excellent bargains.
Virgin Vacations' exclusive deals include London at Its Best starting at just $749 with departures from New York City and just $1019 for departures from Los Angles (LAX). Paris at Its Best is just $799 out of New York City and $859 out of Chicago. Other deals include Rome at Its Best from $899, Venice Escape from $779 and Dublin at its Best from $999, all with New York City departures. (Venice Escape is a 4 night vacation.)
Virgin Vacations is also offering last minute fall deals. To take advantage of these generous markdowns from summer highs, you must act soon. These rates are only available until September 18th.
"We are excited to offer such low rates out of major US Gateways to 100's of popular European destinations," commented Nigel Osborne, President of Virgin Vacations.
All packages feature round trip economy airfare (from NY or other gateways), 6 night accommodation in Tourist Class hotel (or selected property), daily breakfast and all hotel taxes and service fees. Mandated Fuel surcharges Taxes and security fees of $140-$185 per person extra. Travel by December 11, 2008 or between Jan 8th and March 25th. Packages must be booked by: September 18th, 2008.
Virgin Vacations was established in 1994 to provide Virgin Atlantic Airways and Virgin Vacations customers with inclusive vacation packages to London and beyond with Virgin Atlantic and our International Airline Partners. Today, we've expanded our reach, as well as our product. We now offer an expanded travel menu that includes more of Europe and new Virgin Atlantic destinations such as Dubai, India, and Hong Kong. More recently, Virgin Vacations added Africa to the list, even the option to visit Sir Richard's private game reserve Ulusaba. For more information please call 888-937-8474 or visit http://www.virgin-vacations.com.
###