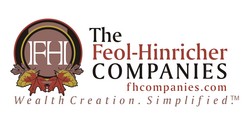 We've actually had people say they saw the article and thought Memphis real estate deserved a closer look.
Memphis, TN (Vocus) September 5, 2008
When Zillow's August 8th article came out showing that nearly 40% of Memphis homes were selling at a loss, some local Memphis real estate agents said the accuracy of the data was in question. Memphis real estate has not been immune to the recent declines from the national housing crisis, although the city has been hit less hard than some. Much of this is because Memphis real estate did not benefit from a big run up in prices like many coastal markets throughout the US.
Although the article has received its share of negative feedback in the press, some local Memphis real estate investors believe the article could offer a glimpse of the opportunity that is available for buyers. "We are seeing a spike in buying activity of Memphis investment properties," says Ryan Hinricher, of The Feol-Hinricher Companies. "We've actually had people say they saw the article and thought Memphis real estate deserved a closer look." The Feol-Hinricher Companies offers discounted Memphis real estate to investor buyers from 23 states and multiple countries.
Zillow, a real estate search portal is viewed as an authority site and features data on over 80,000,000 homes. The site currently is in the top 1500 busiest websites on the internet. Because of the significant amount of data that they aggregate, people, especially in areas like the West Coast, are using it as a serious search tool.
"Though Zillow is relatively new (2005), it has become online real estate leader in many respects. Because of this people are taking it seriously," says Robert Feol, of The Feol-Hinricher Companies. "We have to look at the data and see how we can make the most of it. If it says Memphis Real Estate is cheap, we can spread the good word about the opportunities here in Memphis, and the rest of Tennessee," he added. Feol and Hinricher know a few things about real estate marketing online. Their site, FHCompanies.com is the busiest website devoted to investing in Memphis real estate. The site receives thousands of visitors each month looking to buy Memphis real estate for investment purposes. Many of their investor buyers are from coastal markets and start their search for investment property on the internet.
Investors, particularly in the residential spectrum, are turning to cities like Memphis. These 2nd tier cities are traditionally labeled as safe havens due to stable property prices. The ultimate impact of the Zillow article remains to be seen but in the meantime it has created interest in cities like Memphis, at least from a real estate investing point of view.
# # #