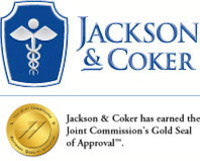 Almost everyone within and outside the medical profession recognizes the problem
Atlanta, GA (PRWEB) September 10, 2008
The physician shortage in the United States is real and getting worse, according to a survey and feature article in the latest issue of the Jackson & Coker Industry Report. Although the physician shortfall has impacted hospitals and medical groups of all sizes, there are, nonetheless, steps being taken to address the problem in significant ways, with promising results.
"Almost everyone within and outside the medical profession recognizes the problem," says Sandra Garrett, president of Jackson & Coker. "The challenge is to identify helpful solutions that can provide relief in the near term and in the coming decades," she adds.
The Jackson & Coker Industry Report, a monthly newsletter produced by the research and marketing department of Jackson & Coker, published in its August 2008 edition information that details the escalating physician shortage and discusses some pragmatic measures being taken to address it.
One article was a specially commissioned research report entitled "The Physician Shortage--How Critical Is It?" The report examined the extent of the current staffing crisis, noting both the causes, the current impact and practical steps being taken by the medical profession.
Some alarming statistics.
According to the report, the physician shortage is critical and getting worse. Here are some of the documented statistics:

Nearly one-third of practicing physicians are 55 years or older and likely to retire in the next decade.
There is an estimated shortage of 60,000 primary care doctors nationwide.
56 million Americans--nearly a fifth of the entire U.S. population--do not have access to a doctor based upon current practice shortages.
In fact, in the plains and panhandle areas of Texas, 27 counties do not have a single physician.
The Dept. of Health & Human Services' Health Resources and Services Administration projects a shortfall of at least 55,000 physicians by 2020, mainly in non-primary care specialties.
The Health Policy Institute of the Medical College of Wisconsin predicts a more extensive shortage by that time--200,000 additional doctors needed.
Proposed solutions
According to the special report, a number of steps are being taken to remedy the shortfall of practicing physicians.
The American Association of Medical Colleges (AAMC) has called for a 30% increase in medical school enrollments by 2015, an increase that would result in 5,000 new M.D. students annually.
The AAMC also is looking more closely at new options for U.S. medical students to study abroad and return to the United States to complete their residency and begin practicing medicine.
Since the American Medical Association (AMA) lifted the moratorium on medical school accreditation in 2003, four new medical colleges have been accredited, with six more slated for accreditation in the near future.
At the federal level, the "United States Physician Shortage Elimination Act of 2007," though stalled in committee, recommends measures such as making grants to community health centers in order to establish either new or alternative-campus accredited medical residency training programs.
Another recommendation is to increase the National Health Services Corps awards as a stimulus for physicians to care for underserved populations.
Some of these recommendations posit solutions that will come to fruition years from now. Meanwhile, how are hospitals and health organizations responding to the crisis?
Hospital responses
In light of the looming physician shortage, hospitals are adopting a more flexible staffing model, according to an accompanying survey in the Jackson & Coker Industry Report entitled "Addressing the Physician Shortage."
The survey was commissioned during August and targeted hospital administrators, including CEO's, and in-house physician recruiters. The hospital sizes varied from under 50 beds to over 200 beds. The service areas ranged from under 50,000 residents to well over 500,000. In terms of community type, 49% of hospitals were situated in rural areas, and almost 30% were located in urban areas.
Three-fourths of the respondents were associated with not-for-profit hospitals, and 10% were affiliated with for-profit hospitals. Twenty percent indicated that their hospital was a teaching institution, versus 67% that said theirs was not a teaching facility.
What means are hospitals taking to address the physician shortage? Here are some significant survey findings:

26% of respondents noted that their facilities promote job sharing among doctors, with some programs involving 16 or more physicians.
Using locum tenens (temporary) physicians provided helpful relief for 20% of hospitals represented.
To achieve permanent hires, 40% of hospitals rely on regular visits to residency programs to source new physicians.
61% mentioned relying on professional referrals for sourcing candidates as being particularly beneficial.
Increasingly popular with job seekers, web-based employment postings were favorably rated by 74% of survey respondents.
According to 73% of hospital administrators and recruiters, using outside search firms is an effective tool in physician recruitment.
For most hospitals, meeting staffing goals in light of the physician shortage is no small task. Utilizing innovative sourcing techniques and recruitment strategies is certainly useful in achieving this objective.
"A shortage of physicians means that communities are underserved and patients are not receiving adequate medical attention," mentions Ms. Garrett. "Whatever means are useful in remedying the problem will certainly contribute to improving health care delivery across the board. It's encouraging that proposals have been made and steps taken to address this critical need."
To view the entire Jackson & Coker Industry Report, click here.
Jackson & Coker
Founded in 1978, Jackson & Coker is a well regarded physician recruitment firm headquartered in Alpharetta, Georgia. Company recruiters place physicians representing 40 medical specialties and advanced practitioners (chiefly CRNA's) in temporary (locum tenens) and permanent placement positions.
Jackson & Coker is a member of a "family of companies" known as Jackson Healthcare (JH). The corporation provides information technology and human resources solutions to hospitals and healthcare facilities across the United States. Jackson Healthcare recently moved into its brand new, state-of-the-art headquarters and has the distinction of being named among "Atlanta's Top 10 Fastest Growing Companies" and designated by Inc. Magazine as among "The Fastest Growing U.S. private companies."
More information concerning Jackson & Coker can be found at the firm's website: http://www.jacksoncoker.com/.
###