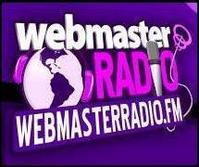 Fort Lauderdale, FL (PRWEB) September 9, 2008
WebmasterRadio.FM, the premier free, 24/7 Internet business radio network focused on the B2B marketplace is pleased to announce an interview with Reid Hoffman, Chairman and Founder of LinkedIn on Market Edge hosted by Larry Weber, premiering Tuesday, September 9th at 12:00 pm EST.
Reid Hoffman served as CEO of LinkedIn and built the company's membership to 9 million members. He now drives product and business strategy as chairman and president of the products division.
Reid will discuss the future of social networking, the challenges that social networking companies like LinkedIn faces, and how advancements in the mobile space have affected the social networking industry.
Market Edge airs Tuesdays at 12:00 pm EST. All WebmasterRadio.FM programs are available in podcast, mobilecast and archived format at http://www.WebmasterRadio.FM.
Larry Weber is chairman of the W2 Group, a global marketing services ecosystem that helps CMO's in their new role as builders of communities and content aggregators. W2 Group companies, including Digital Influence Group and Racepoint Group, are leaders in social media marketing and digital media relations in both paid and unpaid media. In 1987 Weber founded The Weber Group, which within a decade became the world's largest technology public relations firm. The Interpublic Group of Companies purchased The Weber Group in late 1996, and in early 2000, Weber was named chairman and CEO of Interpublic's Advanced Marketing Services Group. Weber is also co-founder and chairman of the Massachusetts Innovation and Technology Exchange (MITX), the world's largest interactive advocacy organization, and advises Massachusetts Governor Deval Patrick on technology-related issues. Weber's second book, "Marketing to the Social Web: How Digital Customer Communities Build Your Business," was published by Wiley & Sons in June 2007 and is now in its third printing and is a business best seller.
About WebmasterRadio.FM
WebmasterRadio.FM lifts the "veiled curtain" of the Internet, bringing the business community together through an interactive radio network. Its listeners are a global group, comprised of everyone from corporate executives and decision makers to small and mid-sized businesses and individual entrepreneurs. WebmasterRadio.FM's stellar line-up of radio programming includes "The Hook with Katie Kempner" with Katie Kempner, vice president of Crispin Porter + Bogusky and "The Daily SearchCast" featuring search authority Danny Sullivan of SearchEngineLand.com; and more. To tune into WebmasterRadio.FM's live content or check out the show lineup, please visit http://www.WebmasterRadio.FM.
Media Contact: Brandy Shapiro-Babin 954-309-5578
# # #