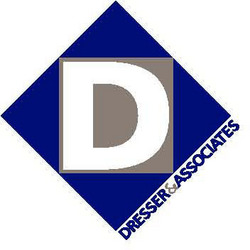 The venue this year is in a great location
Clearwater, FL (PRWEB) September 10, 2008
Dresser & Associates, Inc., a leading provider of Sage Abra HRMS, announced that its 2008 Florida Abra Invitational, its Florida Abra Users Conference, will take place October 2nd, 2008 in Clearwater, FL at the Feather Sound Country Club.
With over 12 educational sessions, the 2008 Abra Invitational is a unique opportunity to connect with peers, gain an understanding of the emerging trends and best practices, and learn to use Sage Abra HRMS efficiently. "The venue this year is in a great location," says Mark Dresser, President of Dresser & Associates. "We have more sessions than ever before, and it promises to be an extremely informative day."
Breakout sessions will be led by Dresser's certified consultants on a range of different topics from Crystal Reporting to how to document Abra procedures. Dresser consultants as well as a Senior Technical Support Representative from Sage Software will be available throughout the day to answer your toughest questions.
The Abra Invitational also will provide an opportunity for Dresser's customers to meet with vendors and learn more about solutions that can improve the functionality of their current systems. This year's conference will also include at least 4 mini-sessions led by participating vendors.
Conference Registration
Register now or learn more information by visiting Dresser online or call Dresser & Associates. (866)885-7212. This conference is open to all Sage Abra users in the state of Florida.
Company Overview
Headquartered in Scarborough, Maine, Dresser has regional offices in Georgia, Florida and Kentucky. Dresser is a member of the prestigious Sage Chairman's Club and as one of the leading National Partners for Sage Software, with customers in 38 states offers Sage Abra HRMS, ABRA HR, Abra Learning Action Compliance, payroll software and HR software from Sage Software. Dresser also provides Performance Management and Succession Planning solutions from Halogen Software and on-going human resource management services on a consultant or outsourced basis. Dresser is focused on assisting its clients by linking people strategies with business strategies.
###