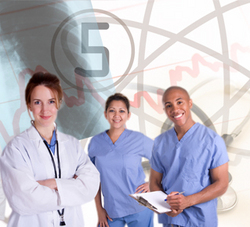 Why Science Is Important: Five Things You Need to Know about Employee Surveys
Charlotte, NC (PRWEB) September 9, 2008
Morehead is hosting a webinar to help healthcare leaders and human resource professionals make informed decisions when choosing an employee survey. Morehead offers human capital surveys, metrics and solutions. "Why Science Is Important: Five Things You Need to Know about Employee Surveys" will be broadcast on Tuesday, Sept. 23 at 1 p.m. Eastern time.
Morehead's Trevor Byrd, director of research services, and Shane Douthitt, senior vice president of product management will present the webinar. Byrd and Douthitt will cover basic information about survey science. They will cover why science is important, five things HR professionals need to know about employee surveys, how to ask the right questions when purchasing surveys and the limitations of off-the-shelf survey solutions.
To sign up for the free hour-long webinar, visit http://moreheadassociates.com/events/contents_event72.html.
About Morehead
Morehead delivers human capital Surveys, Metrics and Solutions that enable leaders to (1) target and focus human capital initiatives, (2) prioritize systemic change, (3) inform work unit interventions, and (4) align employees with business strategies. Morehead's clients include healthcare providers, financial institutions, government agencies, universities, service providers, and manufacturers. For more information, visit http://www.moreheadassociates.com.
Media Contact:
Wanda Craig
800.849.2292 x 5515
wcraig(at)moreheadassociates.com
This press release was distributed through eMediawire by Human Resources Marketer (HR Marketer: http://www.HRmarketer.com) on behalf of the company listed above.
###