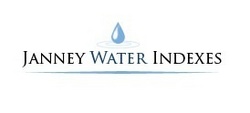 New York (Vocus) September 9, 2008
The Janney Global Water Index℠ (TICKER: JGI) will add four new components, effective 6:00 PM (EST) Sunday, September 21, 2008. Four stocks will be deleted from the index, thus maintaining the current number of 60 components. The changes result from the index's quarterly rebalancing.
The addition to Janney Water Tech℠ is Heckmann Corp. (TICKER: HEK US), while Northwest Pipe Co (TICKER: NWPX US) will be deleted.
Additions to Janney Water Works℠ are Suez Environnement SA (TICKER: SEV FP); CASCAL N.V. (TICKER: HOO US); Gelsenwasser AG (TICKER: WWG GR), while Hera Group (TICKER: HER IM); Tap Water Supply (TTW) (TICKER: TTW TB); CIA SANEAMENTO MINAS GERAIS (TICKER: CSMG3 BS) will be deleted.
In addition, the JGI has changed its selection of security to represent Companhia de Saneamento Basico do Estado do Sao Paulo (TICKER: SBSP3 BZ) to the US ADR (TICKER: SBS US).
A complete list of constituents and weights will be posted on the Janney index family web site, (http://janney.snetglobalindexes.com/about_the_indexes.php).
The Janney Global Water Index℠ is a capitalization-weighted, float-adjusted index of the most prominent water stocks in the world. To be included in the JGI index, stocks must pass multiple screens, including for capitalization, float, exchange listing, share price and turnover.
Detailed information, including constituent data, rules and price information, on the Janney family of global water indexes is available at janneywaterindexes.com. Data is also available through most vendors of financial data.
Index: Janney Water Index℠
Ticker: JGI
Index: Janney Water Works Index℠
Ticker: JWW
Index: Janney Water Tech Index℠
Ticker: JWT
###