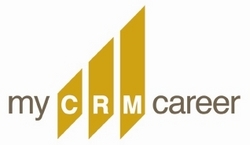 CRM practitioners worldwide will be able to get up-to-date, real-time insights from our perspective on the Gartner CRM Summit when they register for the community and tune-in September 8-10
Washington, DC (PRWEB) September 9, 2008
One year ago at Gartner's 2007 CRM Summit, Bruce Culbert and Paul Greenberg launched myCRMcareer.com, with the promise that the social networking site would become the destination community for CRM professionals. Building on that promise, the pair will unveil the latest edition of myCRMcareer.com during Gartner's 2008 CRM Summit, with an integrated online community built by myCRM's partner, Neighborhood America, a leading provider of social networking solutions for world-wide enterprises.
"CRM practitioners worldwide will be able to get up-to-date, real-time insights from our perspective on the Gartner CRM Summit when they register for the community and tune-in September 8-10," says Bruce Culbert, co-founder of myCRMcareer.com.
Social technologies such as blogs, forums and rich video, the enhanced community will provide a highly interactive network for CRM professionals to share experiences, thoughts and ideas on an ongoing basis. From videos capturing the most significant events and insights within the CRM industry, to job opportunities, myCRMcareer.com was created with the intent to empower a global network of practitioners in the CRM community with the tools they need to collaborate effectively.
"These significant advancements to myCRMcareer.com bring the latest social networking tools to our community of CRM professionals," says Culbert. "We've worked closely with Neighborhood America during the past year to create an online social networking environment that is world-class and purposeful. We are pleased to make this announcement at Gartner's 2008 CRM Summit and continue our journey to unite and empower CRM professionals everywhere with the tools, information, services and experiences critical for being successful with their customers as well as in their own personal development and careers."
"We are privileged to work with the team behind myCRMcareer.com to deliver a world-class platform that will enable members to network effectively with practitioners throughout the world," says Michael Thomas, Director of CRM and Social Media Strategies at Neighborhood America. "Neighborhood America is committed to delivering the industry's best integrated social networking platform to the marketplace. I said last year that myCRMcareer.com is destined to be the social networking platform for CRM professionals, and with the newest release of the site, I am confident it will be."
myCRMcareer.com is an integrated platform of Web 2.0 technologies and tools enabling community members to customize and personalize their experience based on their preferences. myCRMcareer.com continues its dedication to providing the CRM industry with resources and a platform to facilitate the growth and maturation of the various disciplines and professions within CRM. myCRMcareer.com helps members shape the future of this community, content and services to meet the needs of practitioners worldwide.
About Gartner Customer Relationship Management Summit
The Gartner CRM Summit is being held at the Gaylord National Resort & Convention Center in Washington, D.C. The Gartner CRM Summit is a comprehensive event offering the latest customer strategies and technologies, how those technologies affect your customer relationship initiatives, and what organizational and cultural changes must occur to meet your company's goals. Additional information is available at http://www.gartner.com/us/crm.
About Neighborhood America
Neighborhood America's ELAvate solution was named the software industry's 'best social networking solution' for enterprises, honored with the 2008 Codie Award. ELAvate enables companies to build online and mobile communities to engage consumers, facilitate ongoing dialogue around their brand, and gain continued business intelligence. Brands such as Scripps Networks, FOX News, and Adidas rely on Neighborhood America for its award-winning technology and commitment to guide them through the entire community-building process - from strategy, through implementation, to ultimate success. Learn how your company can gain a competitive advantage by visiting: http://www.neighborhoodamerica.com.
About myCRMcareer.com
myCRMcareer.com is designed to advance the careers and knowledge of CRM professionals in sales, marketing, customer support and information technology. The site enables members to personalize information, search for CRM job openings, network with peers and access a repository of rich media authored by CRM thought-leaders. myCRMcareer specialize in identifying CRM talent for permanent placement with Fortune 1000 clients. Membership is free. Join by going to http://www.myCRMcareer.com.
###