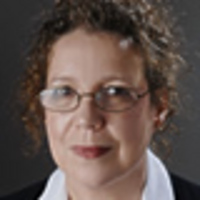 This is an issue that the CML should have been pushing harder to resolve
(PRWEB) September 11, 2008
Senior heads should roll at the Council of Mortgage Lenders (CML) after failing to secure an equitable level of state protection for mortgage lenders in both the private and rented sectors.
Sara-Ann Burgess, Managing Director of payment protection insurance specialist Burgesses, said the CML had been ineffective at lobbying the Government to improve the level of benefit offered to those unable to pay their mortgage because of accident, sickness and unemployment.
This does not compare favourably with the more easily accessible and immediate level of protection offered to tenants who are unable to pay their rent because of similar problems with accident, sickness or unemployment.
The disparity between the help available to borrowers in the private sector and tenants in the rental sector means there is a safeguard for landlords, which will in turn help them to meet their mortgage commitments.
However this safeguard is not in place for borrowers in the residential sector leaving mortgage lenders carrying the can should their customers be unable to afford repayments.
"The CML has been ineffectual at getting the Government to make any movement on this issue," says Burgess. "Both residential mortgage borrowers and lenders will suffer because of the lack of help available from the Government and the CML's inability to get the Government to change its stance may end up costing numerous members of the CML very dear indeed."
The Local Housing Allowance was introduced nationally on 7 April 2008 and is a new way of working out Housing Benefit for private tenants. However while a lot of work has gone into protecting those who are struggling to pay their landlord, nothing has been done to change the rules surrounding the help afforded to borrowers in the residential market.
Currently, not everyone is eligible for help and those who are have to wait 9 months before the government will help with their mortgage. However, it will only pay the interest on a maximum of £100,000 and at a fixed rate of Bank Base Rate plus 1.58%. This is to change in April 2009 to 3 months and £175,000.
"This is an issue that the CML should have been pushing harder to resolve," says Burgess. "Mortgage payment protection insurance has not created the safety net that the Government had hoped and the lack of state funded aid means residential mortgage lenders will have to pick up the cost of defaults because of accident, sickness and unemployment."
###