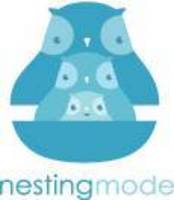 Why doesn't someone just tell me exactly what I need - and what I'm supposed to do with it?!
New York, NY (PRWEB) September 10, 2008
Nestingmode.com announced today that it has launched a website that will change the way first-time parents select and collect baby products. With the dramatic increase in baby product innovations and brand options in recent years, expectant parents find themselves asking: "Why doesn't someone just tell me exactly what I need - and what I'm supposed to do with it?!" Nestingmode.com bills itself as the answer.
Created by experienced New York City parents, nestingmode.com is designed for busy parents-to-be who want the best products for their baby but do not want to spend every spare minute researching the options. "For first-time parents, there are an overwhelming number of products, brands and opinions about the right products. Our goal is to be like a trusted friend, helping parents sort through the clutter to make well-informed product decisions with confidence," says Steven Libenson, nestingmode.com CEO and co-founder.
To ease the way, the nm Essentials List introduces first-timers to the products parents and babies need on arrival and provides a description of each product and selection tips - a vast improvement on the sometimes cryptic email lists of baby products that parents-to-be commonly receive from friends-of-friends. To simplify product selection, the nm Essentials List collects the results of extensive research and the wisdom of experience and presents it in a smart package. Nestingmode.com users can:

Review the nestingmode.com "short list" of popular top-quality brand options, including a designated nm Favorite.
Read nestingmode.com's candid description of featured brand options, notes of comparison between brands and the manufacturer descriptions.
Access the Reviews and Opinions message board for additional product reviews and opinions from sources such as newspapers, magazines, websites and other parents.
To assist parents-to-be in collecting products, nestingmode.com offers innovative and time-saving features:

For each product on the nm Essentials List, nestingmode.com offers a "Buy Now" option, with direct links to popular online merchants and their list price, enabling parents to compare prices and accomplish all their baby product shopping online.
To organize and track their "nesting" efforts, nestingmode.com members can create an nm My List, a one-of-a-kind personalized baby product checklist.
The nm Registry is a centralized gift registry that lets nestingmode.com members register at as many merchants as they choose, including merchants who do not maintain registries themselves.
Unlike a product merchant or manufacturer, nestingmode.com is an independent voice, speaking from experience to make the process smoother for new parents. "We set out to provide the information and tools we wish we had before stepping into the local baby superstore," says Elaine Divelbliss, nestingmode.com Editorial and Creative Director and co-founder. "Why should each new parent have to reinvent the wheel?" she adds, having watched as friends and colleagues - many of them busy professionals like herself - spent countless hours during their third-trimester researching products.
Recognizing the importance of trusted friends and family in the nesting process, nestingmode.com features an "email" button on nearly every page so users can seek additional advice. Says Libenson, "Our intention is not to replace trusted advisors in making these important purchases but rather to focus the conversation and become one of them."
About the Founders
Nestingmode.com co-founders Steven Libenson and Elaine Divelbliss reside on the Upper West Side of Manhattan, where they are best known as Daniel and Lindsey's parents. Libenson is a former management consultant with Monitor Group specializing in online strategy. Divelbliss is an attorney with a prominent New York City law firm. Both are graduates of the University of Pennsylvania.
###