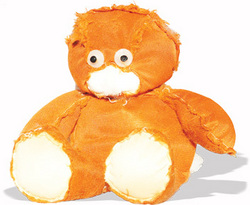 The biggest pain for professional services firms is maintaining the high standards of day-to-day client service
San Francisco, Calif. (PRWEB) September 11, 2008
BrightSide Software launched its beta version of Clienteq - a client service tool for professional services firms - establishing a new standard of client service at the TechCrunch50 in San Francisco today.
Cleinteq is a Web-based, software-as-a-service (SaaS) client service tool for professional services organizations: consulting, legal, accounting, advertising, and research firms. Cleinteq is an open to clients collaborative environment enabling automation of typical client service workflows, such as status reports, meeting minutes, feedback/approval tracking and timesheets. Clienteq helps professional services firms to offer their clients a more reliable and transparent service, spending less effort on daily routine procedures.
"The biggest pain for professional services firms is maintaining the high standards of day-to-day client service," said Dimitri Lisitski, co-founder of BrightSide. "That's why traditional CRM tools built around the sales automation concept failed for this vertical. We've turned CRM inside out, opening it to clients: in Clienteq, your team and your client's team can share and discuss documents, track feedback and action items, publish meeting minutes, fill timesheets and track the billing process. We designed Cleinteq to become the ultimate client service tool that raises the bar for client service standards."
Currently, the Clienteq beta version is available to a select group of professional service firms. Interested companies may apply to the early access program. The public release of Cleinteq is planned for December, 2008.
Further information: Clienteq: Client Service Collaboration Software for Professional Services Firms
About BrightSide Software
Founded in June 2007, BrightSide Software focuses on the Web office and the enterprise software market shift toward user-driven software-as-a-service (SaaS) products. BrightSide's new breed of Web-based products brings large scale enterprise solutions to small-midsize businesses (SMBs). BrightSide products are rooted in user interface simplicity, a SaaS service model, minimum administration and configuration effort, simple workflow models and "plug-and-play" integration with other SaaS solutions and existing IT infrastructure.  
About TechCrunch50
Founded in 2007 by leading technology blog TechCrunch and entrepreneur Jason Calacanis, the TechCrunch50 conference provides a platform for early-stage, and frequently unfunded, companies to launch for the first time to the technology industry's most influential venture capitalists, corporations, angel investors, fellow entrepreneurs and the international media. Companies are selected to participate exclusively on merit. TechCrunch50 is supported by corporate sponsors Google, Microsoft, MySpace, Salesforce, MSN Money, Symantec, Thomson Reuters and Yahoo!, as well as venture capital firms, including Sequoia Capital, Mayfield Fund, Clearstone Venture Partners, Charles River Ventures, Founders Fund, Perkins Coie and Fenwick & West.
# # #