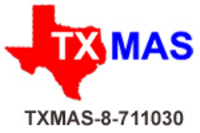 Milwaukee, WI (PRWEB) September 10, 2008
The state of Texas has awarded National Business Furniture, LLC (NBF) a contract to provide Office Furniture to Texas state agencies. The new contract (TXMAS-8-711030) covers hundreds of office furniture products including office desks, office chairs, reception furniture, file cabinets, and more, making it simple to select TXMAS approved products from multiple manufacturers under a single purchase order.
TXMAS (Texas Multiple Award Schedule) is a master agreement between National Business Furniture and the State of Texas that provides state agencies and all authorized local public entities an efficient and effective means of procuring office furniture. TXMAS adds value by leveraging the GSA "most favored customer" pricing negotiated as part of NBF's GSA contract.
NBF has been providing office furniture to government customers since 1975 via monthly catalogs and their website, NBF.com. The new contract now provides specified TXMAS discounts and fast shipment to state agency customers on a variety of office furniture. To make it easy to shop, NBF's catalog will include a special icon to indicate which items are approved for TXMAS. Plus, NBF.com includes a "TXMAS Approved" area showing all furniture items that are approved for purchase. Customers can easily find relevant product information such as available colors and additional images, then call NBF's Government Specialists at 800-558-1010 to place an order and get TXMAS pricing. Texas state agencies and Co-op members can purchase TXMAS and open market items if needed to complete a system all under a single purchase order.
One-stop office furniture shopping combined with unbeatable customer service and everyday low prices have always been a focus for NBF. Most furniture is in stock and can be delivered in 1-2 weeks which is often a marked improvement over the longer time frames of traditional furniture contracts. Add to that the NBF 15-year guarantee, and customers can be confident in their furniture purchases for years to come.
About National Business Furniture
National Business Furniture was founded in 1975 as an office furniture catalog for corporate offices and government agencies. Since then, NBF has expanded into the school, church and home office markets through three catalog brands, five websites and an experienced sales team. In 2006, NBF was acquired by K + K America, LLC, the leading group of business-to-business mail order companies in North America.
For more information or for a free catalog, go to NBF.com or visit any of the NBF family of brands, including OfficeFurniture.com, OfficeChairs.com, AlfaxFurniture.com, or Dallas Midwest.com for a complete selection of computer desks, executive office suites and traditional office furniture such as file cabinets, bookcases, reception furniture, and office tables.
Contact: Dean Stier, 414-276-8511
###