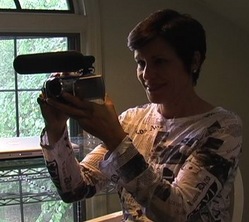 Its service model distinguishes Hear Say. By integrating broadcast production, www.relyonhearsay.com/about [qualitative research __title__ Hear Say] and information technology my clients participate in a truly collaborative and transparent experience
Chicago, IL. (PRWEB) September 12, 2008
Hear Say offers a new way to personally connect your organization with the candid opinions and real-life experiences of those who have direct impact on the success of your company. Through video conversations, with employees, customers and prospects, your team can better understand the factors that drive brand awareness, purchase motivation and shopping behavior. That means more visits to your stores, more residents in your communities, more hits on your Web sites and more advocates for your company in the marketplace with a personal stake in your success.
"Its service model distinguishes Hear Say. By integrating broadcast production, qualitative research and information technology my clients participate in a truly collaborative and transparent experience," states Sabrina Nizzi, Hear Say founder. Each intercept is edited and uploaded as a movie to a secure Internet site. Our clients view the feedback and provide input that informs additional intercepts within the same project. Every Hear Say client has direct input into the content and context of the experience. The end result is the piece of mind that comes from having no surprises and our clients really feel apart of the complete experience.
At the end of the project Hear Say provides a polished video montage of all collected intercepts to support a specific theme or area of focus. Hear Say clients often use these videos to increase knowledge of their customer base or to enhance training and communication programs.
To find out more about how Hear Say can add value to your company please visit http://www.relyonhearsay.com
###