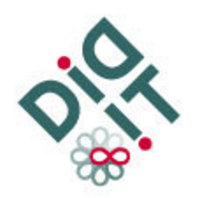 nearly 7% of those surveyed reported that were likely to change their vote before the election based on Internet Information acquired primarily through search engines.
New York (PRWEB) September 10, 2008
2008 Search Engines and Politics: A Study of Attitudes and Influence a study by search marketing firm Didit found that "nearly 7% of those surveyed reported that were likely to change their vote before the election based on Internet Information acquired primarily through search engines." This alone may not be particularly surprising. However, there is no record of which advertising accounts on Google, Yahoo and Microsoft are driving traffic to which sites, meaning any individual corporation, PAC, candidate or political party could be buying ads, sending clicks to any site, potentially deciding the election with untracked ad dollars.
"With no restrictions on how much an individual or political action committee can spend buying search terms, and no record of who is buying the ads, the candidate with the most sound search strategy could end up swaying the remaining undecided voters and winning the 2008 election" stated Kevin Lee, CEO and co-founder of Didit
With its unprecedented influence, the Internet has facilitated political discourse and debate like no other medium before it. Millions of highly engaged citizens are going online to get information about candidates and communicate opinions. To further examine how the Internet, and search engines in particular, shapes the public's perception of those running in the upcoming presidential election, Didit Labs (http://www.didit.com/lab.html), the research group at search marketing firm Didit, today released the results of a survey exploring the relationship between online search behaviors and participants' political attitudes and preferences.
Survey participants indicated that they mainly gather information on the candidates through a combination of news sites, candidate's websites and search engines, with more than a quarter of respondents utilizing sponsored links that appear on the search engine results page. The closeness of this year's presidential election -- a recent CBS News poll had the candidates deadlocked at 42% -- has left many still deciding on a candidate. The seven percent of voters willing to change their mind based on search results and the Internet could easily turn search advertising into the killer technique, used by anyone, not just those tracked and regulated by campaign finance rules.
"As we near election day with a remarkably even presidential race, an enthusiastic and interested population will turn to search engines for as much information as possible," said David Pasternack, Didit's President. "The battle to influence these people has already begun, and is likely to intensify markedly in the next 60 days."
Didit's survey revealed that search is a highly effective way of targeting the coveted 7% of potential swing voters, and that a measurable correlation exists between the links selected after entering a search and the probability of a change of opinion about a candidate. People most likely to change their opinions are those who select links that favor the opposition. A 40% increase in the likelihood of an opinion change was the result of this action.
The second most influential search ads were those opposing the candidate of choice. Selecting a link that denigrates the favored candidate increases the likelihood of a change by 31%. The survey revealed that opposition-related keywords have only a slight effect on changing voters' opinion while praising oneself is the most persuasive action.
The survey, reached via a sponsored link, was completed by 1,447 participants. Over 95% of participants are already registered to vote in the upcoming election.
About Didit
Didit, a major player in search engine marketing since 1996, has transformed itself into a full-service online advertising and marketing services firm specializing in online media. With award-winning expertise in search engine marketing, auctioned media management and targeted online advertising, Didit has been leading the evolution of online marketing with its blend of technology, intelligence and passion since 1996. Through its multi-disciplinary methodology, Didit combines top-tier SEM strategy, highly sophisticated analytics and modeling, and best-of-breed technology to produce unmatched SEM results for more than 150 clients across all major verticals. Didit was co-founded by industry thought leader, SEMPO founding board member, and Didit Chairman Kevin Lee.
About Didit Labs
The Internet has evolved from a mere information medium into a distinct feature of our lives, and the exchange of goods, services, and data is now rapidly moving into the online space. While following consumers online is the first step, it is certainly not sufficient by itself. To fully exploit this opportunity also assumes knowledge about what users are doing online and the rationale behind it. To help Didit better understand online users and their interactions with technology, Didit created Didit Labs in 2007. Extensive research projects are being carried in areas such as trends in online consumer behavior; trust development in search marketing; and measuring engagement. Ultimately, this data allows Didit to maximize its clients' performance while simultaneously improving users' experiences online. For white papers, releases, and summaries of Didit Labs studies, visit http://didit.com/lab.html.
Contact:
Sam Fletcher
CJP Communications for Didit
212.279.3115, ext. 248
sfletcher@cjpcom.com
http://www.cjpcom.com
###