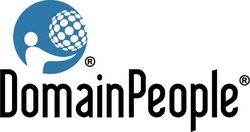 The .Pro TLD was previously restricted to just a handful of professions in only four countries
Vancouver, BC (Vocus) September 10, 2008
DomainPeople , the eighth official domain name registrar accredited by the Internet Corporation of Assigned Names and Numbers (ICANN), announced today it is now able to accept registrations for .Pro domain names under the newly expanded registration criteria. And for a limited time, DomainPeople is making .Pro domains available at just US$19.95 for the first year, and US$35.00 for every year thereafter.
The domain extension .Pro — the domain for professionals — has been available since 2005, but the original criteria for registration was significantly limited. As a result, it did not see extensive adoption. However, earlier this year, ICANN approved much more favorable and expansive terms for .Pro. Under these new terms, virtually all professionals worldwide are qualified to register .Pro domain names.
Professionals seeking a .Pro TLD will be required to self-certify their credentials, but the process has been vastly simplified. To find out the specific criteria for self-certification of professional affiliation, refer to DomainPeople's .Pro FAQs.
"The .Pro TLD was previously restricted to just a handful of professions in only four countries," explained Liz Yeung, product management specialist for DomainPeople. "Now that the guidelines have changed, there are thousands of great names available for registration to any professional, anywhere in the world."
For a limited time, DomainPeople is offering .Pro registrations for just US$19.95 for the first year — a 60% discount. Subsequent years are only US$35.00. Professionals are urged to take action immediately to ensure they can secure their name before all the great ones are gone.
About DomainPeople, Inc.
Established in 1999, DomainPeople, Inc. (http://www.domainpeople.com) is a trusted, premier provider of Internet Domain Solutions. As the eighth ICANN-accredited domain registrar, DomainPeople has registered over 650,000 domains worldwide, with clients and customers in over 130 countries, and offering registration for the most popular domain extensions — notably .com, .net, .org, .info, .biz, .name, .pro, .asia, .ca and .us. DomainPeople is a founding member of Afilias Limited, the registry selected to operate the .info domain extension.
Contact:
Liz Yeung
elizabethy @ domainpeople.com
877-734-3667 x169
###