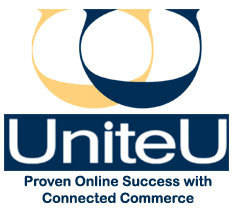 This success follows significant efforts by both the UniteU team and our merchants to make changes in our systems and processes to meet the PCI Data Security Standards (DSS) requirements
Rochester, NY (PRWEB) September 10, 2008
UniteU Technologies announced today that it has been granted level 1 Payment Card Industry (PCI) Data Security Standards (DSS) certification, making it one of only a handful of hosted ecommerce solution providers to achieve such distinguished status.
The PCI Standard is the result of a collaborative effort formed by the five major credit card companies (Visa International, MasterCard Worldwide, American Express, Discover Financial Services and JCB) to develop an efficient approach to safeguarding sensitive data and for the prevention of credit card fraud, hacking and various other security concerns. Any merchant, organization or software that processes, stores or disseminates credit card data must be PCI DSS compliant or they risk hefty fines and/or losing the ability to process credit cards altogether thus putting their entire business in jeopardy.
UniteU's level 1 compliant processes and products allow them to provide online merchants with a safe and reliable solution that helps to satisfy the trust factor that is required to turn an online visitor into an online shopper. Today in a communication to the over 250 merchants operating online stores on the UniteU ecommerce platform, President and CEO Soumen Das thanked customers for their support during the campaign to achieve PCI accreditation.
"This success follows significant efforts by both the UniteU team and our merchants to make changes in our systems and processes to meet the PCI Data Security Standards (DSS) requirements," emphasized Mr. Das. "We understand that online merchants put their businesses at great risk if due diligence is not practiced and steps are not taken to protect cardholder data. In our ongoing focus on merchant success we want to assure our customers that, not only are we compliant with the PCI DSS standard, but we take ongoing operational risk management very seriously."
About UniteU
UniteU is a recognized leader in on-demand ecommerce that empowers specialty retailers to create and manage online growth. Our mission is to harness the Web's power to bring revenue to retailers. Our ability to accomplish this is demonstrated by our merchants' success. We have powered startups who reached the pinnacles of top 100 status and we have rescued merchants who outgrew competing systems. The UniteU Connected Commerce platform adapts and scales to meet the ever-changing needs of multi-channel retailers; supporting custom designs, integration, rich media, advanced promotions, multiple payment and shipping options and intuitive search and navigation capabilities. After working with hundreds of retailers, UniteU also retains valuable expertise, offering premier managed hosting, web analytics, in addition to e-business consulting and web marketing services that drive traffic, conversions and retention.
###