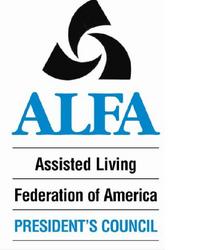 White paper discussion document of benefit to Senior Living sales and sales management efforts
Atlanta, GA (PRWEB) September 10, 2008
The Center for Applied Sales Research, an Assisted Living Federation of America President's Council Member, has launched a new Senior Living Sales Management Research Project. This research project seeks to provide Senior Living Companies with valuable information into how they can improve the quality of their sales management efforts.
According to Ned Dobner, CASR Founder and Principal Consultant, the primary question the project seeks to answer is: "How do Sales Managers add value to the selling efforts of sales people?" Dobner continues with this observation: "This question is of vital importance when you consider that adding value is the fundamental principal behind every customer decision to purchase goods or services. Customers trade the value of X number of dollars in exchange for a product or service that will offer them greater value than retaining those dollars and NOT making the purchase. What are the actionable methods and techniques used by sales managers to improve the likelihood their salespeople will get a YES from their prospective customers?"
The research project survey guides participants on a succinct journey of discovery about self; others they influence and those who have influenced them. By completing the survey, respondents contribute to a summary document to which they will then be allowed access to increase their knowledge of how other sales managers add value in their organizations.
All replies are individually confidential - there are no personal or group affiliations shared in the summary document.
Participants can access the survey by logging onto the company website:http://www.centerforappliedsalesresearch.com/more/index.cfm?Fuseaction=Survey42567§ion=more_41990.
In addition to the benefit of gaining access to insights from many other sales managers, Dobner offers the following observation from his interviews with survey participants. "Contributing sales managers have stated that the process of completing this survey provided them with immediate intrinsic value. They have found that the questions serve as a form of self-discovery which has shed light on things they do or do not do that they have only been dimly aware of before."
To provide Senior Living Sales Managers with additional considerations into how sales managers add value to the sales efforts of their salespeople, CASR has produced a white paper on this subject. To view or download a "White paper discussion document of benefit to Senior Living sales and sales management efforts," use the following link:
http://www.centerforappliedsalesresearch.com/press/index.cfm?Fuseaction=pressreleases_full&ID=1438
About CASR:
The Center for Applied Sales Research, an ALFA President's Council Member Company, provides Senior Living Companies with a complete range of sales and sales management services including sales process evaluation, contract sales management services, mystery shop services, sales training/coaching and program design and delivery.
Contact:
Ned Dobner
706 632 6786
http://www.centerforappliedsalesresearch.com
###