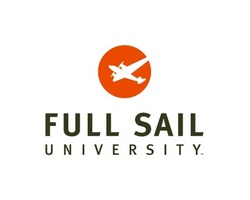 School/College of the Year
Winter Park, FL (PRWEB) September 12, 2008
Full Sail University (http://www.fullsail.edu), an award-winning entertainment media university near Orlando, FL, is pleased to announce the addition of a Master of Science Degree in Game Design beginning in October 2008.
This Master's degree, a 12-month program, will cover the entire scope of a game development cycle as it relates to the responsibilities of a studio manager. Students will begin with core courses in Asset Management, Production Methodologies and Quality Assurance, where they will learn to collaborate with artists and programmers alike.
Next, throughout the course of the program, students will advance their project and design skills through hands-on exercises in leadership, team management, game design and marketing, and they will also develop project and team management skills needed to succeed in the game development field.
The program culminates with students stepping into the role of an External Producer in a real world studio scenario. Students will lead a group of artists and programmers as they design and code graphics, gameplay, and audio for a fully playable game.
"The program integrates individual project work moving into one large guided team project," said Rob Catto, Program Director - Game Design and Game Development, Full Sail University. "Students will be encouraged to identify and deepen their passion for game production as they advance into the management and leadership role."
Full Sail currently offers a total of sixteen degree programs including: Associate of Science Degrees offered in Graphic Design, Recording Arts and Show Production & Touring; Bachelor of Science Degrees offered in Computer Animation, Digital Arts & Design, Entertainment Business (online and on-campus), Film, Game Art, Game Development, Internet Marketing (online), Music Business and Web Design & Development; and Master of Science Degrees in Education Media Design & Technology (online), Game Design (online), Entertainment Business (online and on-campus) and Internet Marketing.
About Full Sail University
Since 1979, Full Sail University, located outside of Orlando, FL, has been an innovative educational leader for those pursuing careers in the entertainment industry. With over 29,000 alumni, graduate credits include work on Oscar, Emmy and GRAMMY-winning projects, best-selling video games, and the #1 grossing U.S. concert tours. Full Sail's 190-acre campus proudly welcomes over 6,000 students from 50 states and 50 countries.
Full Sail was most recently was named the 2008 "School/College of the Year" by the Florida Association of Postsecondary Schools and Colleges. The university has also been named: The Harvard of Game Schools by Tips & Tricks Magazine; one of the top three New Media Schools by Shift Magazine (alongside the Massachusetts Institute of Technology and New York University); one of the Top Five Game Degree Programs in the world by Electronic Gaming Monthly; one of the Best Music Programs in the country by Rolling Stone Magazine; one of the Best Music Business Departments in the Schools That Rock: The Rolling Stone College Guide; and one of the Best Film Programs in the country by UNleashed Magazine.
For more information about Full Sail, please visit http://www.fullsail.edu.
###