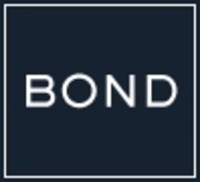 Fernanda is uniquely qualified to run BPMG
New York (PRWEB) September 11, 2008
Bond New York, the largest independently owned real estate agency in New York City, is pleased to announce the formation of Bond Property Marketing Group (BPMG), as well as the opening of the firm's new flagship office located at 1776 Broadway in the heart of Columbus Circle, which will include its new luxury international projects sales and experience gallery.
The new division, headed by Fernanda Forman, managing director of Bond Property Marketing Group, offers creative marketing strategies for New York City condominiums, luxury rental buildings and international mixed-use urban and resort properties. Forman brings over 25 years of experience to BPMG; including tenure as Executive Vice President of Real Estate Sales and Leasing for the venerable Essex House Hotel, as well as Director of Residential Marketing at Starwood Hotels and Resorts Worldwide where she was in charge of more than 15 international properties.
"Fernanda is uniquely qualified to run BPMG," said, Noah Freedman, principal and co-founder of Bond New York. "Having successfully marketed a large number of international, mixed-use projects, she is one of the most experienced and knowledgeable brokers in the world for this type of global real estate. Her corporate and network affiliations extend to every corner of the globe."
BPMG has already successfully launched marketing campaigns for four Brooklyn condominium buildings including 216 Eckford and 185 India Street in Greenpoint as well as 37 Powers Street and 39 Powers Street in Williamsburg with over 14 local projects in the works including 148 Mercer in SoHo, Greenwood Plaza in South Slope, Brooklyn and 135 North 9th Street in Williamsburg. Internationally, BMPG is currently marketing Capricho Residences located on the Mexican Caribbean, and is finalizing talks with seven other luxury residential developments in Uruguay, Mexico, Panama, and Dubai, in addition to three five-star branded projects in Costa Rica.
"BPMG uses a mix of expert services to create customized marketing strategies, tailored to the needs, type and location of each project," said Forman. "Developers will benefit from Bond's strong New York market presence, extensive global network of brokers, unique ability to leverage local affiliations, and BPMG's international influence to successfully sell property in one of the world's most affluent real estate markets, New York. We will closely work with our Manhattan colleagues and invite them to bring their clients to our gallery to view the amazing projects we will be showcasing."
BPMG is located at the company's office headquarters, located on the 19th floor of 1776 Broadway in the heart of Columbus Circle. The full-floor office reflects Bond New York's enormous growth in recent years and the firm's mission to expand its presence throughout Manhattan. The office will house over 50 agents specializing in luxury NYC Apartments rentals and sales, as well as the project marketing division.
The international sales gallery, the first of its kind in New York City, will be the main attraction of the Columbus Circle location, allowing the BPMG sales team and its clients to showcase multiple projects simultaneously. This unique sales tool will allow prospective buyers to preview and experience local and international for-sale properties prior to traveling to the project.
"We're very excited about our new office at Columbus Circle and the new marketing division it houses. With stunning 360˚ views of Central Park, Times Square and the Hearst Building, the new office's cosmopolitan location offers developers from all over the world a breathtaking setting to showcase their luxury properties," Bruno Ricciotti, principal and co-founder of Bond New York, said. "Developers will benefit from having a fully-trained, dedicated and highly experienced sales team in the heart of Manhattan."
Bond New York is the largest independently owned real estate agency in New York City. Bond New York is a full-service, team-oriented, high-energy brokerage firm specializing in New York City Apartments rentals and sales with five offices city-wide and a staff of over 300 licensed New York City real estate agents.
# # #