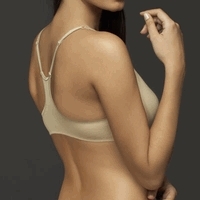 Oklahoma City, OK (PRWEB) September 12, 2008
As fall fashions begin to flood retailers around the world, TheLingerieStoreUSA.com has made its prediction into what trends will be hot this season in lingerie and undergarments. Autumn and winter are distinct in the fashion world, as both seasons incorporate rich fabrics, textures, and colors to reflect those found in nature. This season, TheLingerieStoreUSA.com indicates a shift in underwear design that is favorable for the more conservative woman. More underwear brands are adjusting the sexiness of their designs, and offering more comprehensive solutions for a wider female audience.
In addition to wireless, seamless enhancements to women's underwear, many designers are adjusting the cuts and silhouettes of their products as a tribute to pin-up fashion of the 1940's and 50's. From halter style lingerie and full-coverage corsetry, seamed stockings and High-Waisted Panties, pin-up lingerie fashion is making a comeback.
This shift is predicted to be in response to the past techniques for marketing underwear by major brands. For example, Victoria's Secret is toning down their line to focus more on female buyers, rather than the previous sexiness appeal employed to encourage male interest. In addition, the brand will look to play up old Hollywood glamour while emphasizing the femininity factor of undergarment design.
TheLingerieStoreUSA.com has been an innovator in women's undergarments, offering products in pin-up styles for women of all body types. From bras designed for breast augmentations to plus sizes, TheLingerieStoreUSA.com is proud to be a retailer of quality Retro Lingerie serving real women, everyday.
About TheLingerieStoreUSA.com
TheLingerieStoreUSA.com is a women's underwear retailer geared towards serving women of all shapes and sizes. With a wide selection of brands including Sassybax, Fantasie Bras, and Chantelle Bras, TheLingerieStoreUSA.com is offering high quality undergarment solutions to real women, everyday. Feel sexy, feel comfortable, and feel stylish with TheLingerieStoreUSA.com.
###