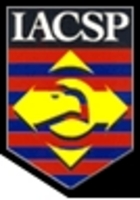 A 9/11 Memorial Tribute…In Perspective
Arlington, VA (PRWEB) September 11, 2008
The International Association for Counterterrorism & Security Professionals (IACSP), Arlington VA, announces availability of its newly redesigned website at IACSP.com along with special 24-hour availability of a 9/11 Memorial Tribute and Poem. The tribute is only available on the site from 12 midnight to 11:59 p.m. EDT on September 11th.
Founded in 1992 on the principle that a better-informed society will result in a freer one, the International Association for Counterterrorism & Security Professionals is concerned with all aspects of counter-terrorism.
The IACSP serves its members as a focal point for information, activities, and as a network for interacting with other professionals in the field. Its purpose is to provide education and information to the public and to promote international cooperation in counter-terrorism policy.
On alternate months, the association publishes a quarterly member newsletter and the quarterly "Journal of Counterterrorism & Homeland Security International" magazine (also available at Borders Bookstore). Quoted by members of Congress, C-Span and other major news sources, the Journal is always on the cutting edge of analysis.
IACSP membership is open to anyone with a sincere professional interest in understanding the security threat posed by terrorism and related conflicts. Its national and international members constitute a growing network of professionals, academics, former government officials, students and individual citizens from around the world. For membership inquiries go to IACSP Membership.
The IACSP has also made download availability of the 9/11 Memorial Tribute and Poem for use by print, broadcast and online media for the 2008 the seventh anniversary of the attack. Award-winning author and speaker Craig O. Thompson, communications director for the IACSP, penned the tribute and accompanying poetry.
Previously, since 2002, Thompson's "A 9/11 Memorial Tribute…In Perspective" has only been available on the organization's internet web site for each year's anniversary. The 2008 edition, now titled " A 9/11 Memorial Tribute…In Perspective Seven Years Later", has been modestly updated and is available for download.
The memorial tribute text is available in PDF or Word doc formats for media use. Either format can be downloaded directly from the "attached files" section to this PR Web® site news release (on this PRWeb page).
Each year, the International Association for Counterterrorism & Security Professionals pays tribute to our fallen heroes by displaying the memorial message on its website for the 24 hour period of the anniversary. Since 2002, for one day only, the tribute is displayed on the IACSP home page without any commercial advertisements.
The purpose of the tribute is to honor those fallen heroes and survivors of 9/11, including all first responders (police, fire, medical and other responders); many who dedicated and sacrificed their lives during the horrific Attack on America--including those who died on Flight 93 and at the Pentagon.
The patriotism, heroism, faith, spirit and values displayed at Ground Zero is embodied in this special essay, that pays tribute to those who were affected by the tragedy at the World Trade Center's twin towers and across America. Seven years later, the strengths of patriotism, hope, freedom and liberty expressed in our Declaration of Independence help Americans rise above the tragedy. And it speaks loudly to those who might attempt to take away our freedoms.
The memorial tribute includes a 1300-word essay accompanied by a 144-word poem titled "Father & Son". The poem Is Dedicated "…to the memory of the thousands of souls who had no choice as to their fate, on September 11--to the honored men and women who gave their lives with courageous acts of valor on that day, and to those brave and determined souls who have died in defense of our homeland here and abroad."
Thompson's poem was inspired by the heroism of father and son first responders Thomas Langone, NYPD and Peter Langone, FDNY. Both lost their lives along with hundreds of heroic first responders who died in the collapse of the World Trade Center buildings on September 11, 2001. Firefighters, police, volunteers and spontaneous rescuers are all honored here.
According to Stephen J. Fustero, IACSP director of operations, "Once again, during the seventh anniversary of 9/11, we feel it's appropriate to reach out and go beyond our normal association website 'members only' policy to access and view the memorial tribute. And we are reaching out through the media to expand the tribute coverage."
"Craig Thompson," he added "has agreed to provide one time full publication and broadcast rights of the tribute, for media outlets that choose to utilize it in an appropriate setting."
Fustero suggested the tribute be published on or around the 9/11 anniversary date, depending on the type of print or broadcast media to use and publication deadlines.
Non-exclusive, one-time free publication rights to print or broadcast a 9/11 Memorial Tribute and Poem (together or individually) will be granted to publishers and broadcasters as long as the text of the memorial and/or poem is used without alteration (either together or individually). They must be accompanied by their respective copyright notices and the credit box--with the Web and e-mail links or attributions given or left intact for print and broadcast media or online publication.
Two alternative "last paragraphs" are provided for those publications or broadcasters that choose not to include the poem.
Publishers may choose to insert a tasteful editorial lead-in or add their own tasteful photograph(s), logo or JPEG(s) in place of the IACSP provided photos. However, all credits in the "credit box" are required. Any other use is prohibited without express written permission of the author.
Author, Craig O. Thompson, is available for interviews or questions and may be contacted through PRWeb.
For questions in regard to the tribute and IACSP, other permissions, photos, or interviews, publishers and broadcasters are requested to use the contacts provided on this PR Web® 9/11 memorial tribute news release page or contact the author at the e-mail address that accompanies the downloaded Memorial Tribute.
Download the text documents in PDF or Word doc formats directly from the "Attached Files" section to this PRWeb® site news release page (found on this PRWeb page). Faxed copies may be obtained by contacting the author directly (USA media only).
Contact:
Jay Caniglia
Or
Craig O. Thompson
###