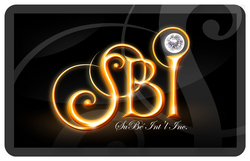 Richmond, VA (PRWEB) September 12, 2008
How do you mix sex, money, fashion, romance, performance, femininity, feminism, self expression, high-end chocolate, advice, gifts, glamour and community into one exciting package?
SuBé Int'l's answer is http://www.SubeCity.com, a new dating and social-networking web site that the company says pushes glamorous lifestyle choices and thinking to the max. "For many single women-- especially young women-- mainstream media is on the prudish side," says Dyana Barrow, SuBé's CEO. "Even most dating web sites can come across as uptight. We offer an exciting alternative.
"In our community, on our site, single women and men can explore the kinds of interactions they are really looking for in dating, in romance and in life. They can experiment. They can share experiences with and learn from one another. They can have a lot of fun. Women can meet the kinds of men they're really looking for. The right men can meet the kinds of women they're really looking for."
At most dating web sites, members scroll through profiles of members of the (usually) opposite sex. To try to strike up conversations, they send emails or instant messages to others who catch their interest. "Ho hum," says Barrow. At SubeCity.com, members search profiles for alluring others. When someone catches an eye, the interested party can send more than words: Through the site's SugaTuch service, he or she can send to the object of desire a box of Godiva chocolates or other endearing gift. Which would you be more likely to keep and respond to-- another flirt email or a box of Godiva's best? If you receive a love note in a gigantic fortune cookie from expressivefortunes.com, could you react with anything other than eagerness and a big smile?
While prudes may go "Tut, tut!" and wag a finger, SuBé isn't shy about what many woman are looking for: a financially successful man-- perhaps a noticeably older man-- who doesn't mind sharing his fortune with a woman he finds to be intelligent, gracious and, yes, sexy.
Whatever type of relationship a SuBé member wants to explore, the community offers lots of coaching. Expert columnists offer thoughts and answer questions. Of the new venue, Dating Director Cherry Norris says, "I'm excited about SuBé. Dating and relationships require knowledge and skills. From whom does a woman or a man learn those? Older people tend to tell you not to take any risks. Younger people may not know much. SuBé is a great place to learn, to share and to experiment."
Through SuBé, columnist Leidra Lawson gives financial counseling-- personal and interpersonal. "Lots of men," she says, "have lots of money. Most of the rich men I've met can be very generous. They may mentor a woman about managing and making money, pay her way through college, pay her rent or get her started in her own business. In real life, sex, money and glamour mix. I love the sugar daddy lifestyle and helping women find the relationships they're looking for."
Relationships have many dimensions. Columnist Rocky Fino focuses on one that usually doesn't get the attention it deserves-- food. "Women love chivalry and men want to get lucky," says Fino. "Cooking can deliver both. On SuBé I give people recipes for great meals and great relationships."
Not sure what to wear to the meal a man's cooking for you in his penthouse condominium? Check in with Helene, SuBé's fashionista. "At some point in her life," Helene says, "every woman is ready to make the transition from the woman she grew up as to the woman she wants to be. A change in fashion choices is a big part of that transition. I coax and coach women into clothing and accessories that let them send the message that they are the person they aspire to be."
You're in the penthouse. Not only is this guy loaded, he can cook! You're dressed to kill. What could possibly go wrong? "Lots!," says Singlescoach® Nina Atwood, author of Temptations of the Single Girl. "I write about the temptations that single women face and how to side-step the resulting dating traps. Women need to be as savvy about relationships as possible. On every date-- especially in the first few dates-- a moment of crisis, or a potential turning point, arises. I help SuBé women prepare for those critical moments so that they know how to use them to create the type of relationship they really want and to never settle for crumbs."
At SubeCity, professional columnists provide guidance. Yet members take center stage. In SuBé Confessions, members have the chance to tell all about their SuBé dating experiences, solicit advice from other members and let everyone know how well the advice works. Through the SuBé Sorority, women can learn and grow close chatting about their dates, embarrassing moments and triumphs.
To find a hostess or host for its weekly hour of internet "talk radio," SuBé will run a contest à la American Idol. To enter, members upload free-form, one-minute audition videos. Ten semi-finalists answer a question "on air." Members and expert judges vote. SuBé flies five finalists to New York City where they stay at a fabulous hotel for three days, are treated to hair and beauty makeovers, a $500 shopping spree and lots of high-end beauty products. The winner gets a $12,000 contract as SuBé's Talk Radio Host and an all expense paid trip to her or his choice of New York, Las Vegas or Hollywood. The four runners-up will be named SubeCity.com official spokes models and have their own blogs.
To sum up SuBé, CEO Dyana Barrow says, "On Oprah, we've seen how focused people are on relationships. On American Idol, we've seen how just about everyone loves to perform. On YouTube, we've seen how everyone can use video to express who they are. On subecity.com, we're going to help everyone put it all together and be a star in her or his love life. We invite everyone who's ready for a more exciting dating life to come party, learn, discover, meet and mate with us at http://www.subecity.com."
SuBé Int'l is a privately held company with headquarters in Richmond, Virginia. Of SuBé's profit outlook, CEO Barrow says, "In our expense structure, costs are pretty much fixed. Early investors have covered our start-up costs. We have no debt. In our prospectus, we analyze the factors we believe will create a strong demand for our site and services. We are open to talking to serious new investors at any time."
###