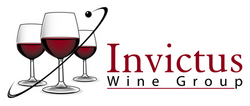 Napa, CA (PRWEB) September 11, 2008
According to Jack Ellis, co-founder and CEO of Invictus Wine Group: "The VinSecure™ system uses Radio Frequency Identification (RFID) technology to provide an effective deterrent to the fabrication and marketing of fraudulent wines. Although there have been many attempts to implement measures designed to respond to the problem, none have presented a truly effective approach -- Until now."
He further stated: "The system may best be described as a Wine Fraud Deterrent System, utilizing RFID technology to provide an effective countermeasure to the fabrication and marketing of fraudulent (or stolen) bottles of fine wine. This system is a key aspect of our objective of Enhancing The Wine Experience."
Encoded data is transmitted to the RFID device (the tag) on the bottle. The data is written to the device's memory, verified and locked. That data cannot be unlocked, meaning it cannot be altered.
Subsequently, the data can be read and verified providing real time verification of the bottle's ownership history. With each bottle uniquely identified, registered, and verifiable in real time, the ability to produce and pass fraudulent copies is negated. Any attempt at marketing a counterfeit bottle will be recognized immediately.
A significant part of what makes the VinSecure™ solution work is the ability to assure uniqueness of the identifying number for any given bottle. This assurance is largely derived from the nature of the RFID devices themselves. A unique identifier -- UID -- that is set permanently by the manufacturer at the time of fabrication identifies each such device.
The UID is composed of two fields. The first of these fields is sufficiently large to provide unique serial numbers for 281 trillion bottles of wine! This enables us to individually identify nearly 42,000 bottles for each inhabitant of Planet Earth. This equates to the number of bottles required if each and every person (6.7 billion) had a bottle of wine each and every day for 115 years! In other words, we probably will not run out of numbers any time soon.
Coupling the two fields together results in more than 71 quadrillion numbers. For perspective: 71 quadrillion is about 19.7 million times the total annual production (in bottles) of the U.S. wine industry. So, bottom line, we are very confident with the assertion of supplying unique identification to any given bottle of wine. But this is only one piece of the solution, albeit a very important one.
The memory area of the VinSecure™ RFID tags is divided into function-specific regions. Each region stores data for a specific purpose. For example:

Inventory Management
Provenance (ownership) Tracking
Cellar Environment History Tracking
Data can be stored and selectively locked. Certain things, such as the purchase price, date of purchase, and fair market value can be updated (rewritten) as required. For example, when a bottle changes ownership these can be updated to the new numbers for the new owner.
The act of transferring ownership involves a secure transaction. Each system user receives a registration number. This is somewhat like receiving a credit card number except that your registration number stays with you for life, like your Social Security number, except that 1000-times more numbers are available in the VinSecure™ system.
Each time a change of ownership transaction is initiated a validation key is issued by the system. This key associates each bottle transaction with the specific individuals involved as well as the date and time of the transaction. This information is stored on the bottle, and the data is locked. A series of database records is simultaneously created to assure accurate tracking of the transaction.
"The VinSecure™ system has been designed in such a way that the RFID tag cannot be removed from the bottle without destroying the integrity of the tag. The system has a protected record of the original UID that is associated with all other production, bottle and ownership information. These features all work together to assure that any attempt at duplication or substitution of any other unauthorized number will be recognized immediately on any attempt to verify (validate) the bottle record," Mr. Ellis stated.
The system was designed to track inventory across multiple cellars for a given individual. The system easily accommodates transfers between the various cellars. Each transfer of a bottle is tracked accordingly, and the cellar environment data (or example, temperature and relative humidity) for each is properly associated with each such transfer. IWG's Defensor™ Web-based Environmental Surveillance System for wine cellars provides the cellar environment data.
Mr. Ellis added that: "We have responded to the concerns raised previously and the issues raised by high-profile issues such as the one that has become known as The Jefferson Bottles with the development of the VinSecure™ system. This approach differs widely from other purported solutions, including even those utilizing RFID technology. VinSecure™ is the only system that can actively track specific bottles from one owner to the next in a secure manner. It will allow individual collectors as well as auction houses to verify ownership and cellar history in real time."
"Further, unlike any other approach, the VinSecure™ system, in conjunction with the IWG Defensor™ Cellar Environment Surveillance System, will provide a cellar environmental history record associated directly with each cellar within which the bottle has resided. This record provides a detailed history of the ambient temperature and humidity experienced by the bottle throughout its residency in the cellar of record."
Now you can know not only where your wines are, but also you finally can have the peace of mind knowing where they have been -- and -- that they have been cellared properly, as well.
For more information: You may either Email or call us at 877-823-2529.
http://www.invictuswinegroup.com
# # #