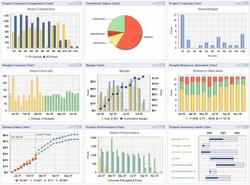 Sterling, VA (PRWEB) September 11, 2008
Unanet Technologies has announced that Raytheon Canada, a wholly owned subsidiary of Raytheon Company (NYSE:RTN), has selected Unanet's web-based software to meet its requirements for real-time project management and time reporting.
Raytheon is an industry leader in defense and government electronics, space, information technology, technical services, and business and special mission aircraft, based in Waltham, Mass. that employs 80,000 people worldwide. Raytheon Canada employs 1,400 people at multiple sites in Alberta, British Columbia, Nova Scotia and Ontario.
Unanet was selected for its ease-of-use for end users combined with robust and flexible functionality for timesheet approval and access control. Unanet will also support Raytheon's policies regarding calculation and tracking of staff comp time. As part of the implementation, Unanet will integrate information on labor hours with the VISUAL Manufacturing ERP system in use at Raytheon.
Fran Craig, President and CEO of Unanet Technologies commented "We are delighted to welcome another prestigious organization such as Raytheon to the Unanet customer community. Of more than 550 companies using Unanet software, over 250 are government contractor companies who use Unanet to improve profitability. Raytheon's choice validates Unanet's market position as a 'best-of-breed' solution for project time tracking and reporting."
About Unanet Technologies:
Unanet Technologies delivers superior Services Automation software with real time information and analytics, easy to use interfaces, and outstanding support. Unanet software helps manage people and projects for organizations including government contractors, consulting/services organizations, internal IT (Information Technology), and high-technology product companies. Unanet's suite includes resource management, opportunity/project management, timesheets, expense reports and collaboration. Unanet is available either as an Enterprise license (self-hosted software), or the On Demand License (hosted Software as a Service (SaaS)).
###