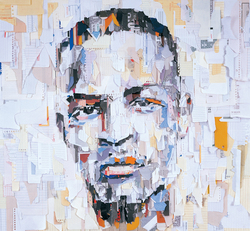 Whats Up, What's Haapnin
Atlanta, GA (PRWEB) September 11, 2008 -
On Friday September 12, 2008 at 10am E.S.T. Grammy Award winning Rapper/Actor T.I. will world premiere the video for his song "Whats Up, What's Haapnin" on Hip-Hop Social Network StreetCred.com. The video will be the third released thus far from T.I.'s highly anticipated new album "Paper Trail" in stores September 30.
"StreetCred.com is excited to be premiering the video for "Whats Up, What's Haapnin"," says StreetCred.com Founder & CEO Rocky Williform. "The video is vintage T.I. and we're thrilled to be the first medium in the entire world where fans can see it."
The video can be accessed at http://www.streetcred.com beginning Friday September 12, 2008 at 10am E.S.T. Media outlets who credit StreetCred.com are free to embed the video on their respective sites utilizing the StreetCred.com "StreetPlayer."
ABOUT STREETCRED.COM
StreetCred.com is a social network for the Hip-Hop culture that offers interactive connections within the Hip-hop culture. Users are able to access chat forums, personal profiles, videos, photos, music, upload user generated content, news, gossip, features, columns, reviews and more.
StreetCred.com which was launched in July of 2007 is headquartered in Atlanta, Georgia.
Among the celebrity Hip-Hop artists already associated with StreetCred.com are Diddy, T-Pain, Nelly, Fat Joe, Kid Rock, Common, Snoop Dogg, and Lil Kim.
As of September 1, 2008 StreetCred.com has recorded more than 1,600,000 unique visitors, 25 million page views and has web traffic from more than 196 countries and territories worldwide.
The Founder & CEO of StreetCred.com is Rocky Williform, an ex-hostile takeover investment banker and Co-Founder of Atlanta food and beverage company BodyBlocks Nutrition Systems Inc.
###