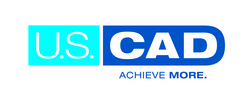 Bringing it all Together with NavisWorks
Costa Mesa, CA (PRWEB) September 11, 2008
U.S. CAD, the Western U.S.'s largest provider of computer-aided design (CAD) services and products, and its largest Autodesk® solutions reseller, will present the fourth annual Southern California CAD Summit Thursday, Sept. 25, 2008, at the San Diego Convention Center.
Themed "Come Together: Integrating Data Across the Extended Design Team," the summit will feature the more than 45 classes on the latest Autodesk technologies in such areas as Building Information Modeling (BIM), sustainable or "green" building design and Integrated Project Delivery (IPD). Taught by U.S. CAD's team of Autodesk Certified Instructors, class topics will include:

"Design Visualization in 3ds MAX Design"
"Gotta Have Style With Civil 3D"
"MapGuide Enterprise for Facilities, Project Management & GIS!"
"Setting up your Projects in Revit Structure"
"Bringing it all Together with NavisWorks"
"A Day in the Life of Design Visualization"
"A Better AutoCAD - AutoCAD Map 3D!"
"Structural Analysis Workflows with Revit Structure"
"Green Building Analysis Using IES"
"Structural Collaboration with the Extended Design Team"
"New Feature Enhancements in AutoCAD Architecture 2009"
When: 7:30 a.m. welcome/networking breakfast (classes start at 8:30 a.m.) to 5:15 p.m., Thursday, Sept. 25, 2008
Where: San Diego Convention Center (near the West Terrace, Rooms 7A, 7B, 8, 9, 10, 11A, 11B and 6E).
Who: Perfect for architects; civil, electrical and structural engineers; mapping and geospatial professionals; building MEP systems engineers; design visualization artists; mechanical and manufacturing designers; instrument engineers; IT managers; and government agency professionals. More than 400 are expected to attend.
Cost: $129 for U.S. CAD subscription customers; $189 for all others.
Registration & information: Registration deadline is Sept. 19. To register or obtain additional details, visit http://www.uscad.com/cad_summit.html. Space is limited. For more information about U.S. CAD, visit http://www.uscad.com.
U.S. CAD is a trademark of U.S. CAD, Inc. Autodesk and the Autodesk logo are registered trademarks of Autodesk, Inc., in the USA and/or other countries. All other brand names, product names, or trademarks belong to their respective holders.
###