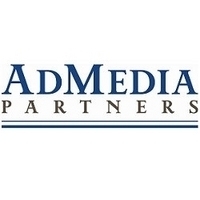 Most Innovative Search Engine Optimization Campaign
New York, NY (PRWEB) September 11, 2008
Range Online Media, a leading search and interactive marketing agency, has been acquired by search engine marketing firm iProspect, a subsidiary of the Aegis North America. AdMedia Partners, independent M&A advisors specializing in mergers and acquisitions for digital and traditional media, marketing and information businesses, represented Range in the acquisition.
"The demand for digital marketing capabilities remains strong, and in this particular transaction, potential buyers focused on Range's search marketing and media buying expertise," says Andy Schoder, the banker who led AdMedia's deal team on this transaction. "We continue to see both strategic and private equity backed buyers aggressively pursuing interactive agencies. This is the seventh interactive deal we closed in 2008."
Range's world-class client roster includes Calvin Klein, Macys.com, Toshiba, The Sundance Channel, Hermes of Paris, Burberry, and Neiman Marcus.
The acquisition is a key part of iProspect's strategy to extend its leadership position in the search engine marketing arena. This deal increases iProspect's scale in the U.S. by more than 60 employees, bringing the agency's U.S. employee base to over 230. iProspect will also be adding Range Online Media's vertical expertise in the luxury retail, travel, and hospitality sectors, as well as its flourishing display advertising and emerging media businesses to its recognized expertise in paid search and search engine optimization.
iProspect, a subsidiary of Aegis North America and member of its Isobar network of best of breed digital marketing agencies, has established the iProspect brand in 21 offices and a total of 17 markets worldwide.
"Bringing the Range Online Media team into the iProspect family is a perfect fit on many levels, from our shared commitment to client relationships and world-class customer service to our established histories of industry leadership," said Robert Murray, president, iProspect. "Our respective client bases represent the most sophisticated and demanding online marketers in the world, and our combined expertise and technology leadership will serve as the core of a search marketing firm without rival."
Range Online Media was recently named for a second consecutive year to the Inc. 5,000 list of fastest growing private companies in America and to AdAge's top 25 search agencies. The firm also garnered the "Most Innovative Search Engine Optimization Campaign" Award at the first annual Search Engine Strategy Awards last month, where iProspect took home honors for the "Best BtoB Search Engine Marketing Campaign." Misty Locke, co-founder and president of Range Online Media, was also recently elected to the board of directors for Shop.org. Beyond the industry recognition, technology solutions and long history of leadership, iProspect will add to its Boston, San Francisco and Chicago offices a significant presence in the southeast, with Range Online Media's Fort Worth, Texas headquarters.
"Becoming a part of the iProspect and Aegis Media Americas organization is a source of pride for the Range Online Media team," said Locke. "We have, for years, had a great deal of respect for the iProspect team from a competitive standpoint, and we appreciate their work and expertise. Since 2001, we have been focused on offering our clients unprecedented customer service, innovative campaigns and fiscal accountability. We have extremely high standards at Range and it shows in our work and through our clients' success. iProspect is one of the only agencies in the business that I believe has comparable standards of excellence. So, joining forces with iProspect, and utilizing each group's strengths, will only further our ability to drive forward our customers' businesses."
Clients of iProspect and Range Online Media will continue to be serviced by the staff and office locations to which they are accustomed. New clients will have the opportunity to be serviced out of the geographic location of their choice or where the agency's vertical expertise best suits their needs.
For the time being it will be business as usual for both iProspect's and Range Online Media's clients, while the transition of two companies into one gradually takes place. Misty Locke will continue to serve as the president of Range Online Media, but will assume the new role of chief strategy officer of iProspect. Over time the Range Online Media brand will be carefully and strategically assimilated into the iProspect brand - but at a pace that does not jeopardize either firm's relationships with, or ability to service, its clients.
"Aegis Media - and our Isobar global network - certainly have a track record as world leaders when it comes to recognizing client demand for, and investing in, search marketing services. When we bought iProspect back in 2004, we knew we were acquiring the crown jewel of the search marketing industry, and since that time the agency has continued to dominate this space. With its acquisition of Range Online Media, the scale of iProspect's U.S. search offering has increased, and the breadth and depth of its service offerings has been enhanced. Along with the launches of multiple iProspect offices in Europe and Asia-Pacific over the last year, this acquisition further demonstrates the continued leadership and growth of the iProspect brand," said Sarah Fay, CEO, Aegis Media North America.
About AdMedia Partners
AdMedia Partners is a leading boutique merger and acquisition firm that provides middle market M&A advisory services to advertising and marketing services, media and publishing, and related Internet businesses. Founded in 1990 and located in New York City, the firm has completed over 150 transactions worth over $5 billion since 1999.
Select recent Internet marketing and marketing services transactions completed by AdMedia Partners include:

Representing Brulant, a leading interactive marketing agency, it its acquisition by Rosetta.
Representing iCrossing, a global digital marketing company, in its acquisition of Web development agency Proxicom.
Representing Spannerworks, a leading U.K. search engine marketing agency, in its acquisition by iCrossing.
Representing Refinery, an interactive marketing solutions agency, in its acquisition by WPP's G2 Worldwide.
Providing strategic advice to aQuantive in its acquisition of sbi.razorfish.
Representing Medical Broadcasting Company, one of the largest independent interactive healthcare agencies, in its acquisition by Digitas Inc.
Representing Barefoot, a premier creative and interactive advertising agency, in its acquisition by Omincom's BBDO Worldwide.
Representing Big Communications, a leading healthcare marketing agency, in its acquisition by Meredith Corporation.
Representing Juli B, an online luxury and lifestyle brand that emails local content on upwards of 14 cities in the US and Europe to over 700,000 subscribers, in its acquisition by Modern Luxury Magazines, a portfolio company of Clarity Partners.
Representing New Media Strategies, a leading online word-of-mouth marketing agency, in its acquisition by Meredith Corporation.
Representing Spunlogic, an interactive marketing agency, in its acquisition by Engauge Marketing, a portfolio company of Halyard Capital.
Representing Genex, an interactive marketing services firm that specializes in online customer relationship marketing, in its acquisition by Meredith Corporation.
Representing i33, an award-winning digital design, development and marketing firm, in its acquisition by 360i, a leading independent digital agency and a subsidiary of Innovation Interactive LLC.
Representing Ignite Health, a leading interactive healthcare marketing agency, in its acquisition by inVentiv Health.
Representing Manhattan Research, a premier healthcare syndicated research and advisory firm, in its acquisition by Decision Resources, a portfolio company of Providence Equity.
About Range Online Media
Range Online Media is a leading search and interactive marketing agency that delivers measurable success through comprehensive, online marketing services, including paid search marketing, search engine optimization (SEO), online media placement and emerging media, strategic planning, performance optimization and more.
Range offers strategic leadership and campaign management services to Cole Haan, Bergdorf Goodman, Accor Hotels North America, L'Occitane en Provence, The Container Store, Wyndham Hotels & Resorts and many other smart clients. Range was proud to have been named to the 2007 and 2008 top 25 search marketing agencies in America by Ad Age and to Inc. Magazine's Inc. 5,000 list of fastest growing private companies in 2007 and 2008. Range has also received the highest average client satisfaction rating in the paid search industry by Jupiter Research for the last four consecutive years.
Range is headquartered in Texas and has offices in New York and Utah.
About iProspect
iProspect is the Original® Search Engine Marketing Firm. The
company helps many of the world's most successful brands maximize their online marketing ROI through natural search engine optimization, paid inclusion management, pay per click advertising management, shopping feed management and numerous other related services. By dramatically increasing business results for clients, iProspect helps to create search marketing heroes every day.
With offices in Watertown, Massachusetts, San Francisco, California, and Chicago, Illinois, as well as global search engine marketing offices, iProspect can be contacted at 1-800-522-1152, or by visiting http://www.iprospect.com.
About Carat
Carat is a part of the Aegis Group Plc which is listed on the London Stock Exchange. The Group has out performed the global media sector for the last 11 years and we're the only global marketing services group focused on the two most strategically significant disciplines: media communications and market research. Globally Aegis employs 15,200 people and it is structured around 2 pioneering business units - Aegis Media and Synovate.
###