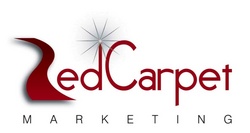 companies today but tomorrow these women could very well be Fortune 500 executives.
Las Vegas, NV (PRWEB) September 15, 2008
Mary Ann McQueen Butcher, CEO of Red Carpet Marketing, LLC and Wendy Ruby, CEO of HOT Pink Mamas, LLC jointly announced today that they have partnered to further empower women who are building their small businesses via their new strategic alliance. Red Carpet Marketing will also be the HOT Pink Mamas' Agency of Record.
HOT Pink Mamas is the fastest growing Networking Organization for women (and men) offering valuable benefits, discounts and events for small businesses in their local communities.
Ms. Ruby said, "Mary Ann brings a wealth of Fortune 500 and start up experience with her to the Hot Pink Mamas. We will use that experience to help build our organization and the small businesses that our chapter owners and members are growing. Currently, Hot Pink Mamas has almost 75 chapters in the United States and Canada with an aggressive growth chart for the next 12-18 months that will stretch around the world. HOT Pink Mamas offers its members a myriad of tangible benefits that help grow businesses faster and smarter.
Ms. McQueen Butcher stated, "The HOT Pink Mamas have a similar mission to that of Red Carpet Marketing which is to empower women - and men -- to build successful businesses. They may be "mom and pop" companies today but tomorrow these women could very well be Fortune 500 executives." Ms. McQueen Butcher said she would take an active role in marketing and business development for HOT Pink Mamas.
Red Carpet Marketing is a full service marketing, advertising, public relations, corporate event planning and promotions company that works with small to medium sized companies in need of marketing expertise. It also implements projects for large companies in cities across the US and abroad. With experts in every industry, Red Carpet Marketing, LLC is experienced in Retail, Technology, Hospitality, Travel, Food & Beverage, Consumer Packaged Goods and Entertainment. Red Carpet Marketing, LLC is a fully licensed, insured and WBENC certified female-owned business.
###