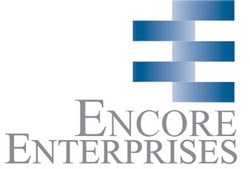 Ken Wampler and Jim Olin bring a wealth of luxury resort experience, homeowners' association management experience and Real Estate experience to our team
Dallas, TX (Vocus) September 11, 2008
Encore Enterprises announced today that its Encore Hospitality subsidiary has acquired Destin, Fla.-based Sterling Resorts, LLC and Sterling Realty, LLC from The Sterling Companies through a stock purchase agreement.
Encore Hospitality is an integrated hotel company that acquires, develops and manages hospitality properties. The company includes Pineapple Management Services, Inc., Pineapple Resorts, Encore Hospitality, LLC, and now Sterling Resorts, LLC and Sterling Realty, LLC.
"We have proven Encore Enterprises can successfully compete in the resort business with the recent management of 900 luxury condominium units in three different Destin, Florida Resorts," said Dr. Bharat Sangani, chairman and founder, Encore Enterprises. "We are excited about the expansion of this part of Encore Enterprises and look forward to growing this business across the country."
Sterling Resorts (http://www.sterlingresorts.com) is one of the Southeast United States' leading vacation rental management companies. Sterling's current portfolio includes spacious vacation homes, bed & breakfast hotels and more than 20 luxury condominium resorts with more than 2600 units in popular destinations along the Gulf Coast of Northwest Florida, Alabama and Mississippi. Sterling Resorts provides a complete solution for condominium owners participating in its rental management programs including branding, sales, property management and on-site check-in and check-out services for guests.
Sterling Realty (http://www.sterlingrealtysales.com) serves the Northwest Florida to the Biloxi, Mississippi Gulf Coast areas through 11 offices. Sterling Realty's primary emphasis is providing vacation property real estate services.
"It is a natural fit to pair Sterling's local brand equity and service offerings with the national power of Encore. This will bring infinite benefits to our owners, guests and customers," said Jim Olin, managing partner and broker, The Sterling Companies.
Key management of Sterling Realty and Sterling Resorts will continue with Ken Wampler as COO of Sterling Resorts and Jim Olin as Managing Broker for Sterling Realty and Managing Director, business development for both companies. Both executives will report to Larry Horwitz, Encore Hospitality CEO, and newly named CEO of both companies.
"Ken Wampler and Jim Olin bring a wealth of luxury resort experience, homeowners' association management experience and Real Estate experience to our team," said Larry Horwitz, CEO of Encore Hospitality. "We are delighted to bring these two outstanding companies into the Encore Hospitality family and eager to grow Sterling Resorts and Sterling Realty across North America."
With this latest acquisition, Encore Hospitality has 67 properties with more than 7,600 rooms open or under development, including more than 44 hotels under eight brands across 13 states, and 23 luxury vacation condominium resorts. Additionally, it manages 24 homeowners' associations and provides real estate services through 11 offices in 3 states.
Encore Hospitality acquires, builds and develops new hotels and now has nine full and select service hotels with more than 1,100 rooms under construction or in development in six states under five global brands with approximate combined construction budgets in excess of $150 million.
Pineapple Management Services (http://www.pineappleinc.com) manages full and select service hotels under brands such as Hilton, Marriott, Radisson as well as other independent lodging properties. Pineapple also manages resort condominiums, homeowners associations and provides asset management services. Pineapple Management currently operates and/or has in the pre-opening phase more than 34 hotels and resorts with more than 5,000 rooms in 13 states under 8 brands.
About Encore Enterprises:
Encore Enterprises, Inc. ("Encore") was founded in 1999 with the goal of creating a vertically integrated hospitality and commercial real estate enterprise that would generate superior returns by acquiring, repositioning or developing select assets in favorable markets that had the potential for significant improvement in performance. Encore is comprised of Encore Hospitality, Pineapple Management Services, Sterling Resorts, Sterling Realty, Encore Retail, Encore Multifamily, Encore Development and Encore Construction.
Encore provides a unique blend of expertise, innovation and efficiency in commercial real estate acquisition, investment, asset management, property management, leasing and development, with a focus on the Southern, Eastern and Midwestern United States. Encore has completed over $1 billion of acquisition and development since its formation. Encore currently operates over 600,000 square feet in its retail, multifamily and condominium portfolios. In addition, Encore affiliates currently manage more than 7,600 hotel rooms and resort condominium units. Based in Dallas, Texas, Encore employs over 1300 associates and has offices in Gulfport, Mississippi, Atlanta, Georgia and Destin, Florida. More information can be obtained by contacting Pat Barber or Larry Horwitz at 214-259-7000 or visiting the web site http://www.encore.bz
Contact:
Ed Gilbert
Chisano Marketing Group
(407) 788-7070, xt 227
egilbert @ chisano.com
###