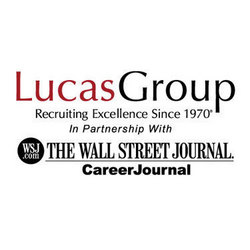 The market is still viable
(PRWEB) September 12, 2008
Lucas Group, an executive search firm, today reports a hiring trend over the past four months within High-Tech Medical Device, specifically Sales Directors.
Companies and candidates are realizing it is has become a "recruiters" market causing both parties to change their ways of thinking. From the companies viewpoint – where they previously would hire a candidate who meet 80% of their requirements for a position are now looking for candidates who not only meet 100% of their requirements, but those who exceed. In other words, they will hire a qualified Vice President for a Director level position. Companies are hand-picking the candidates from larger pools allowing them to find their exact match and not settle. In turn, these candidates are making companies stronger and more efficient.
"There's business, just not what we are accustomed to," revealed Nancy Simon, Executive Senior Partner for Lucas Group, Medical Device.
To compete, candidates have to be more qualified, even a step above to be considered for positions. They can no longer state they have the experience and can easily learn a position; they have to prove they have done it statistically within the company's specialties.
"The market is still viable," said Nancy Simon. "You have to steer clear of the potholes but there are plenty of positions out there."
To find the candidates, companies are looking primarily at the passive candidate who is not looking to make a move in these economic times and are offering them greater packages as compensation. The draw back is companies are aware of their top executives and not willing to let them go. Often candidates are being given counter-offers by their companies to stay.
About Lucas Group
Lucas Group is one of the nation's largest executive recruitment firms that built a reputation for successfully providing human capital placements in multiple markets and industries. The search firm has increased its reach, while maintaining a commitment to high performance and unsurpassed industry knowledge. Lucas Group focuses on recruiting top executives in management, advertising/marketing, sales, accounting, manufacturing, legal, military personnel transitioning and technical positions across all major industries. With offices nationwide and its expansion into Europe, Lucas Group performs search assignments for Fortune 100+ companies, as well as regional businesses and entrepreneurial firms.
This press release was distributed through eMediawire by Human Resources Marketer (HR Marketer: http://www.HRmarketer.com) on behalf of the company listed above.
###