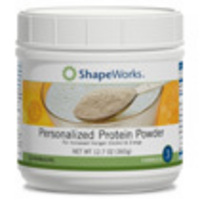 This ordinance will simply give families the same kind of nutritional information they get when they shop at a supermarket
New Rochelle, NY (PRWEB) September 16, 2008
The fight against obesity rages on, with California restaurants moving forward to the front lines. In a recent article, eFlux Media reports that The California Assembly has recently approved a measure that would require large chain restaurants (with 20 or more locations in the state) within the city of Los Angeles to report nutritional information on printed menus and menu boards.
Authored by Los Angeles City Councilman Joze Huizar, the bill is said to help people be more informed by providing the nutritional value of restaurant fare, allowing for better meal decisions to be made. This comes at a time where childhood obesity is a hot topic. Councilman Huizar has communicated that he intends for the bill to help parents make better food choices for their children.
"This ordinance will simply give families the same kind of nutritional information they get when they shop at a supermarket," Huizar said.
If Governor Arnold Schwarzenegger signs the bill, it will take full effect in 2011, mandating that these chains report data such as grams of trans fat, calories, grams of saturated facts, carbohydrates, and other nutritional information. This act would apply to more than 17,000 chain restaurants.
Within the United States, obesity is a rampant problem. Millions suffer from weight related illnesses and disabilities, lowering the standard of living. Caused by poor nutrition, stress, genetics, sedentary behavior, and other attributes, obesity is a problem that plagues men, women, and children of all ages.
Herbalbreeze.com is in full support of the fight against obesity. As a retailer of Weight Loss Solutions, healthy snacks, natural Herbalife products, targeted nutritional supplements, and other related items, Herbalbreeze.com is another resource committed to raising the standard of living for the millions of Americans suffering from obesity and weight related illness.
About Herbalbreeze.com:
As a proud retailer of Herbalife products, Herbalbreeze.com is sharing in the Herbalife mission of helping you achieve your optimal health and weight. Offering a wide selection of natural Skin Care Essentials, targeted nutritional aids, Protein Snacks, meal replacements, and Shapeworks Weightloss Programs, Herbalbreeze.com is here to help you reach your health goal and increase your quality of life. Trust Herbalbreeze.com to deliver quality Herbalife Products to you with maximum satisfaction.
###