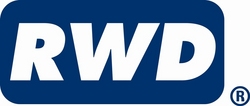 As companies turn to Colombia because of increasing oil prices, a more relaxed investment climate and the large number of undiscovered or unexploited oil wells, only RWD Technologies de Colombia and its Bogota-based partner, Intechsol, have the local knowledge and connections plus RWD's industry experience and expertise to help Central and South American companies succeed
Houston, TX and Bogota, Colombia (Vocus) September 22, 2008
RWD Technologies, LLC (RWD), a company that develops and implements organizational performance solutions, today announced its Houston-based energy division has opened an office at Edificio Corecol in Bogota, Colombia. Division Director Al Khakoo heads the new staff of ten professionals and intends to hire at least five more within the next year to service all of Central and South America. Khakoo stated Business Development Manager Joaquin Herrera and his consulting team will provide oil and gas, refining, and chemical companies with service-based consulting and solutions that accelerate client workforce competency, minimize client inefficiencies and waste, and overcome cultural barriers --- all while maximizing client resources, regulatory compliance, performance and profitability.
"As companies turn to Colombia because of increasing oil prices, a more relaxed investment climate and the large number of undiscovered or unexploited oil wells, only RWD Technologies de Colombia and its Bogota-based partner, Intechsol, have the local knowledge and connections plus RWD's industry experience and expertise to help Central and South American companies succeed," said RWD Executive Vice President, Jim Parish. "Through a comprehensive portfolio of integrated solutions and methodologies, RWD will enable and empower clients to overcome internal and external challenges."
According to Parish, RWD solutions engage and empower all levels of an organization, which contrasts with competitors' executive mandates or quick fixes that ultimately fail or disappoint. For 20 years, this holistic approach has been proven to deliver continuous quality and safety improvement for the energy industry.
Solutions available include the following:

End User Training Systems
Enterprise Content Management
Safety Training and Maintenance Process Improvement
Technical Operations Performance Support
Workforce Performance Improvement and Support
To learn more, click on our Interactive Solutions Map at http://www.solutionsthatperform.com/pmcourse/ or contact us at: Bogotá, Colombia 57-1-255-5001, USA 1 800 677 3688.
About RWD Technologies, LLC.
RWD is a leading provider of human and operational performance improvement solutions that help employers maximize the return on their investments in people, processes, technology, equipment, knowledge and customers. Since 1988, RWD has assisted clients and partners in enhancing organizational productivity through its broad range of integrated products and services, which include human capital management and IT consulting services, business transformation and lean process improvement, end-user training, change management, knowledge management and operator effectiveness management. RWD's solutions are used in thousands of organizations globally, and in industries such as manufacturing, energy, automotive, aerospace, healthcare, life sciences, consumer products, financial, telecommunications, services, higher education and the public sector.
Based in Baltimore, Maryland, RWD serves Fortune 500 and other organizations around the world. RWD is privately held, with more than 1,200 employees in 30 offices worldwide. For more information, please visit http://www.rwd.com.
Copyright © 2008 RWD Technologies, LLC. All rights reserved.
RWD Technologies and RWD are registered trademarks of RWD Technologies, LLC in the United States and several other countries. All other names are or may be trademarks or registered trademarks of their respective owners.
RWD Press Contact:
Debra Eisenberg
301.523.9224
deisenberg1 @ comcast.net
RWD Bogota Contact:
Joaquin Herrera
57-1-255-5001
jherrera @ rwd.com
# # #