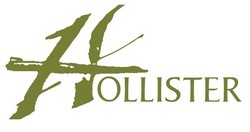 It was an honor to join Senator Kerry on the Committee on Small Business and Entrepreneurship Roundtable
Boston, MA (PRWEB) September 12, 2008
On Tuesday, September 9, 2008, Hollister founder and CEO Kip Hollister took part in a roundtable discussion with Senator John Kerry(D-MA) in the US Senate entitled, "Opportunities and Challenges for Women Entrepreneurs on the 20th Anniversary of the Women's Business Ownership Act." The roundtable examined the hurdles facing women entrepreneurs. Fittingly, Hollister founded her company in 1988, the same year the Women's Business Ownership Act was passed.
"I am honored to have Kip here today to celebrate the twentieth anniversary of her business. She's one example of the many successful women entrepreneurs in this country who have faced adversity but keep their dreams afloat," said Kerry.
Kip Hollister founded Hollister, Inc. in 1988 at the age of 26, with the dream of eliminating the transactional nature of the industry. Her goal was to build a values and relationship driven organization, while guiding both candidates and clients through the real challenges associated with finding jobs in Massachusetts. In 2008, it is precisely those values and relationships that have built Hollister Inc. into one of the premier staffing firms in Massachusetts, focusing on placing the right people in Massachusetts jobs in Accounting & Finance, Administrative, Creative, Human Resources, and Technology.
"It was an honor to join Senator Kerry on the Committee on Small Business and Entrepreneurship Roundtable," said Hollister. "Senator Kerry has been a strong advocate for small businesses and entrepreneurs and I am proud to represent his home state as someone who has built and successfully grown a woman owned business in Massachusetts."
On Thursday, September 25th in the Great Hall of the Massachusetts State House, Kip Hollister will mark her company's 20th anniversary. The celebration will specifically recognize how far the Massachusetts workforce has come over the past 20 years -- evolving from an insular, narrowly-focused one to one that encourages a vibrant workforce culture that embraces diversity and encourages individual and corporate philanthropy.
About Hollister
Founded in 1988, Hollister is a leading woman owned full-service staffing firm passionate about connecting Massachusetts' opportunity with talent. Based and home-grown in the Greater Boston region, Hollister is well positioned to see the Massachusetts job market from both sides. They essentially have two sets of clientele that they show up for every day- Massachusetts companies and its active and passive jobseeker. For 20 years, Hollister has been the bridge that connects professionals with jobs in Massachusetts and companies with the best employees. Whether you are searching for Massachusetts jobs or to hire your next best employee, they are the network you are looking for.
###