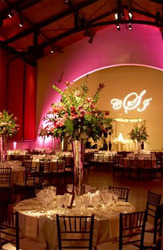 This is a great value for a bride who is looking for an all-inclusive studio to provide her with the personalized professional attention she will need when finalizing the details of her special day
San Antonio, TX (PRWEB) September 16, 2008
Planning a wedding is often an all-consuming project that occupies every free moment of spare time for a bride- and groom-to-be. Couples can delegate part of the burden by hiring a wedding planner, but that won't remove the hassle of working with and coordinating dozens of outside vendors. Unless, of course, those couples select one of the new, all-inclusive wedding packages offered by San Antonio's Platinum Event Services.
Platinum Event Services expanded its range of services this year to offer more essential wedding reception specialties than ever before. The company has also expanded geographically, now offering wedding packages in Houston, Texas. Its new packages for Houston and San Antonio weddings include food, professional venue décor, flowers and the services of a skilled event planner.
Nicole Pugliese, Owner and Executive Director of Catering for Platinum Event Services, realized that by extending her company's expertise to cover additional elements of wedding receptions, she could provide engaged couples with first-class services while minimizing their frustration and stress.
"This is a great value for a bride who is looking for an all-inclusive studio to provide her with the personalized professional attention she will need when finalizing the details of her special day," explains Pugliese. "When compared to working with many vendors who can only envision one small part of a bride's plan, the benefits of a complete reception package are clear."
The boutique marked its expanded services by changing its name from Platinum Catering and by launching a new Web site at platinumceservices.com. Shortly following this change, Platinum Event Services was featured in a multi-page layout in the July 2008 issue of Southern Living Magazine. In 2006, Platinum was named Texas' best caterer by Brilliant Magazine and was honored in the Best of San Antonio issue of San Antonio Magazine.
Platinum Event Services is also a member of WeddingWire, an online wedding industry information resource operating at weddingwire.com. Platinum's page on the site allows current, former and prospective customers to share and read feedback regarding the service of the San Antonio event planner and caterer.
To learn more about Platinum Event Services' planning and catering services for Houston and San Antonio weddings, please visit platinumceservices.com.
About Platinum Event Services:
Platinum Event Services, formerly Platinum Catering, is one of the premier catering and event planning boutiques in San Antonio, Texas. Its artful and innovative food design, sterling service professionalism and full-service approach to event planning are just a few of the elements that set Platinum apart from the other caterers in the area. Its scope of services includes Houston and San Antonio weddings, corporate events, grand openings, fundraisers and other special events. Platinum Event Services' San Antonio event planner studio is the preferred vendor of several of the most popular and notable reception and banquet venues in the city.
###