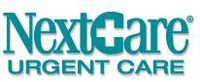 The acquisition of Greeley Quick Care marks the beginning of NextCare's upcoming further expansion in the Colorado market; NextCare is proud to be able to extend its services from the Metro Denver area into the town of Greeley and looks forward to serving the medical needs of this community
Greeley, CO (PRWEB) September 18, 2008
Urgent care provider NextCare (http://www.nextcare.com) announced the addition of its newest immediate care clinic location in Greeley this week. NextCare, who has acquired Greeley Quick Care, is committed to continuing to bring this close-knit Colorado community the medical care they have come to expect.
"The acquisition of Greeley Quick Care marks the beginning of NextCare's upcoming further expansion in the Colorado market; NextCare is proud to be able to extend its services from the Metro Denver area into the town of Greeley and looks forward to serving the medical needs of this community," stated Dean Maniscalco, VP New Business Operations for NextCare.
The Greeley immediate care clinic provides the same great healthcare services that are provided at all NextCare clinics. Vaccinations, x-rays, lab work, sports physicals and general check ups are available in addition to injury care and prescriptions. With a friendly staff, state-of-the-art equipment and a convenient walk-in setup, urgent care provider NextCare makes quality health care accessible to all.
NextCare will soon offer a convenient Web Check-In service that helps minimize long lines, decreases wait times at NextCare, and increases patients' comfort; patients will simply sign in online before scheduled immediate care clinic appointments.
Urgent care provider NextCare accepts all major insurance and offers medical discount programs to those without insurance or those who are looking for additional savings. Clinic hours are Monday through Friday 8:00 a.m. to 6:00 p.m. and Saturdays 9:00 a.m. to 3:00 p.m. Visit http://www.nextcare.com to view available services or to find the immediate care clinic closest to you.
About NextCare Urgent Care
Urgent care provider NextCare (http://www.nextcare.com/) is one of the leading providers of urgent care and occupational medical services in the country, known for bringing together service-driven healthcare and innovative medical technology to the delivery of medicine. Currently, 32 urgent care facilities are operating among Arizona, Colorado, Texas, Georgia, North Carolina, and Virginia, plus 5 on-site locations.
###