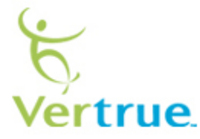 Norwalk, Conn. (PRWEB) September 15, 2008
Vertrue Incorporated, a leading consumer services marketing company, wants to help make it known that properly using flexible spending accounts can keep overall finances healthy, limber and adjustable.
So what is a flexible spending account (a.k.a. FSA) anyway? By definition, an FSA is a tax-favored program offered by employers that allows their employees to pay for eligible out-of-pocket healthcare and dependent care expenses with pre-tax dollars. And these accounts offer immediate discounts on such expenses that equal the taxes otherwise paid on that money.
Vertrue wants to help its members keep their finances in shape by providing handy tips on smart flexible spending account habits. Like many things in life, saving money using flexible spending requires thinking "outside the box." Vertrue understands that, and it has some tips on how to get creative while still keeping an eye on the bottom line.
-- Here comes that rainy-day feeling. Saving money for a rainy day is one way to do things; how to spend it once it's saved is decidedly another. While the federal government doesn't place an actual limit on how much can be saved with a flexible spending account, there is an important caveat: Anything that isn't spent or used by the end of the year is forfeited. So while it's probably not the best idea to save excess funds for an end-of-year shopping spree, it can't hurt to have a back-up plan.
-- Name that swoon. When it comes to what's reimbursable, it pays to do some research. Certain medical procedures and treatments (e.g., acupuncture, massage therapy and chiropractic care) may be eligible for reimbursement. Talk to health professionals and insurance companies if such procedures are called for. Be prepared to pay for any and all non-emergency medical procedures, but there still may be a pleasant surprise or two waiting, depending on the insurance carrier.
-- Make it count. Today's flexible spending accounts do a pretty good job of living up to the name: "Financial flexibility" is such that proper planning and forethought should nearly take forfeitures out of the equation. That's why it pays to plan ahead, readying potential "extras," such as elective surgeries, wellness visits to the doc and the like. Keep a close eye on the account, and try to ensure that nothing is squandered.
-- It's a family affair. Many companies offer dependent-care flex spending accounts. And these may allow employees to set aside pre-tax dollars to cover things like day care expenses for dependents -- even elder care in some cases.
Remember that knowing how to make financial flexibility work is a lot like keeping fit and limber physically: It's all a matter of developing good habits and sticking with them, suggests Vertrue Incorporated.
About Vertrue Incorporated:
Headquartered in Norwalk, Conn., Vertrue Incorporated is a leading Internet marketing services company and premier marketing partner to corporate clients. Vertrue, through its various subsidiaries, gives consumers access to services that offer substantial discounts and convenience for important decisions in their everyday lives. The services offered by the Vertrue family of companies span healthcare, personal property, security/insurance, discounts and personals and are offered online through an array of marketing channels. Partners can enhance market presence, strengthen customer affinity and generate additional value through programs offered by subsidiaries of Vertrue.
###