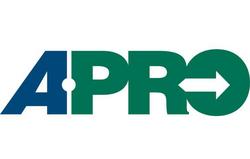 I think Charlie and his family emulate that.
Austin, TX (PRWEB) September 14, 2008
The Association of Progressive Rental Organizations (APRO) awarded the APRO Lifetime Achievement Award to Aaron's Sales & Lease Ownership CEO/Owner Charlie Loudermilk at the APRO Awards Banquet held August 13 during the annual Rent to Own Convention and Buying Show in St. Louis, MO. Loudermilk received the honor in front of nearly 1,000 rent to own company owners, employees and vendors and he received a special visit and presentation from longtime friend and civil rights pioneer Ambassador Andrew Young.
Loudermilk served as Young's Atlanta mayoral campaign co-chairman in 1981 and 1985. His leadership with Young's campaign was criticized by the Atlanta business community, but it did not stop him from helping Young's election and re-election. Loudermilk later helped found the Andrew Young School of Policy Studies at Georgia State. Loudermilk has also spent a lifetime supporting local and national charities and business groups. "A good churchman works as hard as he can to make as much money as he can to give it away as fast as he can," Young said. "I think Charlie and his family emulate that."
Young, a noted civil rights leader who worked with Dr. Martin Luther King Jr., praised not only Loudermilk's early efforts to work cooperatively with Atlanta's emerging Black business community, but the rent to own transaction as well, crediting it as key in bridging the gap between rich and poor. "Rent to own companies really play a valuable part in our country," Young said. "Thank you, to you, for your industry."
Loudermilk, in attendance with wife Courtney, accepted the award to a standing ovation.
"When you're honored by your colleagues and people in your industry," Loudermilk said. "It means the most because they know you the best. I have to thank APRO...APRO has helped make our industry a very good and ethical industry and that's what we're all working for."
Loudermilk began Aaron Rents in 1955 and since has grown his company to a $2 billion enterprise with more than 1,500 rent to own stores. His many awards reflect the charity, business and civic leadership that are the cornerstone of his life, including Atlanta's Business to Business Philanthropist of the Year, Georgia State's Business Hall of Fame, Honorary Doctorate of Economics from Georgia State University, and now APRO's Lifetime Achievement Award.
Aaron's has been a leader in the rent to own industry for more than 20 years, serving a valuable option for consumers in America. Loudermilk has led the industry in lowering prices and payment terms, which has helped legitimize rent to own in America and nurtured its growth to a $6.8-billion industry serving 3 million customers annually.
The Association of Progressive Rental Organizations is the national, nonprofit trade association advocating and representing the rent to own industry before the U.S. Congress, state legislatures, courts, media and the public. For more information, visit http://www.rtohq.org. For specific inquiries, please contact Richard May (APRO Public Affairs Director), at 512-225-1051 or via email RMay@RTOHQ.org.
###