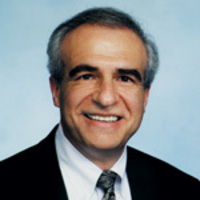 The Official Rules for Hiring Top Talent
Irvine, Calif. (PRWEB) September 15, 2008
The Adler Group, a training and consulting company focused on Performance-based Hiring(sm), recently announced "The Official Rules for Hiring Top Talent" one-day intensive live training event in Chicago.
On Tuesday, September 23, recruiting professionals will spend a full day with Lou Adler to learn the new rules of hiring top talent, including how Performance-based Hiring generates best-fit hires and how to develop flexible, forward-looking sourcing and recruiting strategies.
"Just like sports or any business process, hiring top talent requires a set of rules. I'm looking forward to sharing my new rules for hiring top talent with HR professionals during our live Chicago public workshop," says Lou Adler, president of The Adler Group, and author of the bestselling book Hire With Your Head (Wiley, 3rd Edition, 2007).
Sponsored by BountyJobs, Jobs2Web, Profiles International, and ZoomInfo, the program is designed for corporate recruiters who want to learn the advanced skills used by the best third-party recruiters, and for third-party recruiters who want to become the best in their industry.
For more information and attendee registration, visit The Official rules for Hiring Top Talent website or call The Adler Group at 1-888-878-1388 x119.
About The Adler Group
The Adler Group is a leading training and consulting firm helping mid-size and large international organizations find, recruit, and hire more top talent. The company created the Performance-based Hiring system now used world-wide. Over the past 15 years the company has trained more than 25,000 recruiters and hiring managers in the latest interviewing and selection, sourcing, and recruiting techniques. Some of the company's clients include AIG Insurance, Wells Fargo, the YMCA, Yahoo!, Broadcom, Quest Software, Cognos Software, Dallas Semiconductor, Booz Allen, KPMG, and HealthEast Care Systems.
Performance-based Hiring is a Service Mark of The Adler Group.
About Bounty Jobs
BountyJobs Inc. is an online marketplace that eliminates the inefficiencies afflicting the recruiting industry. BountyJobs provides employers with unparalleled access to a huge pool of talent while giving headhunters the opportunity to tap into a tremendous new revenue stream. More information is available online at http://www.bountyjobs.com.
About Jobs2Web
Jobs2Web Inc. is a proven tool for career Website optimization. Jobs2Web drives traffic directly to company career sites from major search engines such as Google and Yahoo, making it easier for companies to find and manage top candidates. More information is available online at http://www.jobs2web.com.
About Profiles International, Inc.
Profiles International, Inc. is the recognized world leader in employment evaluation and human resource management assessment tools. Our training and tools can help you reduce employee turnover, provide leadership training and development, decrease employee theft, increase productivity and customer service levels, improve employee motivation, and increase sales. Visit http://www.profilesinternational.com
About Zoom Information Inc.
Zoom Information Inc.'s core search product, ZoomInfo, features summaries of more than 29 million people and two million companies. ZoomInfo finds, understands, extracts, and saves actionable information about people on the Web. The patented search technology continually scans millions of Web sites, press releases, electronic news services, SEC filings and other online sources. Then, it intelligently compiles concise summaries about individuals and companies.
Zoom Information is privately held and based in Waltham, Massachusetts. For more information, visit http://about.zoominfo.com or call toll-free: 1-866-904-ZOOM (9666)
Media Contacts:
Kathy Barton
VP Business Development and Marketing, The Adler Group
Voice: (888) 878-1388 x127
Email: kathy (at) adlerconcepts.com
Christina Ajam
Marketing Consultant, The Adler Group
Voice: (408) 978-2899
Email: christina (at) adlerconcepts.com
This press release was distributed through eMediawire by Human Resources Marketer (HR Marketer: http://www.HRmarketer.com) on behalf of the company listed above.
###