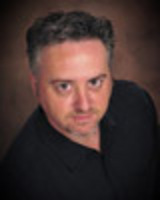 The Big Idea - Donny Deutsch
Orange, CA (PRWEB) September 15, 2008
StreetSmartJobz.com was recently launched by Todd Lowe to meet the needs of employers recruiting highly motivated, hardworking employees who had acquired some 'street smarts' just like him. For many years, Todd was frustrated by employers who required a college degree, often just for an interview. Yet when an employer recognized his potential, in spite of not having a college degree, Todd delivered great sales results.
One evening Todd was watching CNBC's "The Big Idea - Donny Deutsch" when he heard Donny Deutsch say, "Find something that ticks you off and that's a business opportunity." With no college degree, Todd had long been ticked off by employers who would not hire him, or even interview him without a college degree.
Yet, Todd realized that employers really did not have a source where they could hire excellent, street smart employees with outstanding experience. Employers need all types of employees to make their business successful - receptionists, warehouse workers, medical aides, salespeople, customer service reps, cooks, computer repair technicians, bookkeepers, flight attendants, delivery drivers, retail sales clerks and many others.
To meet this need, Todd created StreetSmartJobz.com which is dedicated to those employers who want smart, passionate, and motivated employees, despite having no college degree. This site offers companies a unique employee search. Employers have recently commented on how user-friendly and well-designed the site is.
StreetSmartJobz.com was launched to match "street smart" people with employers who recognize the value of these potential employees offering a proven record of success.
For additional information contact:
Todd Lowe, Founder
http://Streetsmartjobz.com
Tel: 714.602.6508
###