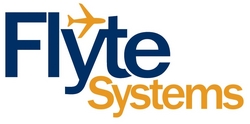 Plus, no one else can match their combination of reliability and price.
Chicago, IL (PRWEB) September 16, 2008
Flyte Systems, the leading provider of subscription-based airport flight information displays and digital signage content for the hospitality industry, convention centers and related businesses, announced its expansion into the Washington, D.C.-area airport hotel market with the installation of its FlyteBoard product at the Holiday Inn Dulles and planned installations at two other area properties, the Holiday Inn National Airport and the Crowne Plaza National Airport. All three properties are owned and managed by the B.F. Saul Company Hotel Division with headquarters in Bethesda, Maryland.
"We are focused on guest satisfaction and this type of amenity makes the most sense for our guests, especially passengers who are flying standby or whose travel plans have changed," said Michael Woodhead, vice president of e-commerce and development for B.F. Saul. "Instead of going to the airport and sitting out delays there, guests can find the latest flight information in the comfort of the hotel lobby or restaurant."
Real-time flight information in the hotel
FlyteBoard, developed by Flyte Systems, is a high definition, flat panel screen that properties locate in public areas to provide guests with "glance-and-go" convenience for more confident travel planning. What sets Flyte Systems apart from PC-based applications is the ability to post accurate, real-time airline flight arrival and departure information, not FAA-regulated scheduled departure times that do not list delays caused by air traffic control, aircraft maintenance, crew availability and weather.
Flyte offers a suite of subscription-based products that serve the traveling public: FlyteBoard, FlytePass, FlyteChannel and FlyteTouch:

FlyteBoard is a wall, floor or ceiling mounted high-definition, flat panel screen for lobbies, restaurants, bars and other public areas, displaying flight information for one or more airports.
FlytePass uses FlyteTouch technology and adds free, secure boarding pass printing, packaged in an all-wood kiosk.
FlyteChannel permits guests to view live airport arrival/departure screens via their in-room TV.
FlyteTouch enables individual guests to view flight information via touch screens that display real-time flight arrivals and departures for one or more airports.
Real-time Reliability, Dependability and Price
Woodhead noted that the Dulles property first saw FlyteBoard about four months ago and now the General Manager would not hear of taking it out. "She feels it is a must-have amenity for all her guests." He went on to explain that many Holiday Inn Dulles guests were relieved to learn about delays and cancellations before they got to the airport.
According to Woodhead, "We have been looking a long time for a solution like this. What impressed us about Flyte Systems is that they have been providing this technology to airports for more than 40 years," he said. "Plus, no one else can match their combination of reliability and price."
Flyte Systems applications are often used by properties to generate increased revenue streams with innovative marketing approaches to the distressed traveler. For tips on how to generate revenue by providing guests with Flyte Systems airline information, please log on to the Flyte Systems website at [http://www.flytesystems.com .
About Flyte Systems
The Flyte Systems Division of Industrial Television Services (ITS), based in Chicago, Illinois, is the leading provider of environmentally responsible airport flight information displays for the hospitality, convention center and digital signage industries and related businesses. It delivers accurate, instant, airport-centric updates of flight information - not FAA-regulated scheduled departure times that may omit last minute changes. Properties are able to differentiate their products and boost customer loyalty and repeat business with 'glance-and-go' content critical to a traveler's day. Flyte Systems' product suite builds upon ITS' 47-year history as the leading provider of live flight information to airports, airlines, government agencies, port authorities and other travel-based businesses. Flyte Systems was formed in 2007 to offer new Web-based travel technology and product lines. In addition to using Energy Star-compliant digital displays, Flyte products help significantly reduce energy consumption by eliminating unnecessary trips to the airport. Customers include Marriott, Hyatt, Westin, Embassy Suites, Holiday Inn, Days Inn, Hilton, Doubletree, Hotel Sofitel, Adams Mark, Renaissance and Crowne Plaza hotels, independent properties, convention centers and transportation centers.
About B. F. Saul Company
Founded in 1892, B. F. Saul Company has been one of the most successful privately-owned real estate companies in the United States. Its growth has been the result of a commitment to exacting standards and the belief that knowledge of the marketplace, when paired with the ability to commit substantial resources, will bring exceptional rewards. The company's Hotel Division specializes in operating business class hotels in airport, urban and suburban markets. Their portfolio includes full service hotels with extensive food and beverage facilities, select service and extended stay hotels. In addition, they own and operate two conference center facilities that serve as adjunct facilities to local full service hotels.
Contact:
Flyte Systems
Debbie Kalish, Account Executive
3515 Martens Street
Franklin Park, IL 60131
Phone: (877) 463-5983
Email: Debbie.Kalish@flytesystems.com
http://www.flytesystems.com/?campaign=PRWebBFSaulSept162008
B. F. Saul Company Hotel Division
Michael Woodhead, Vice President, E-Commerce and Development
7501 Wisconsin Avenue
Suite 1500
Bethesda , MD 20814-6522
Phone: (301) 986-6000
Email: Michael.Woodhead@bfsaulco.com
Media Contact:
Julie Keyser-Squires, APR
Softscribe Inc.
julie@softscribeinc.com
(404)256-5512
http://www.softscribeinc.com
###