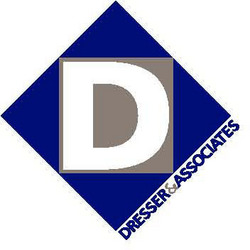 We are excited about this expansion and look forward to working with HR Pay 'n' Time, Inc. to ensure a smooth transition
Tampa, FL (PRWEB) September 17, 2008
Dresser & Associates, Inc. announced today the expansion of its Sage Abra Business with the integration into Dresser of HR Pay 'n' Time, Inc.'s, Sage Software customer portfolio. This integration will offer Dresser's dedicated resources to HR Pay 'n'Times' Abra clients in the Southeast.
Clay Scroggin, President and owner of HR Pay 'n' Time, recently founded a new website, http://www.comparehris.com . Comparehris.com puts HR Professionals in touch with vendors, offering the Human Resources Information System products that most closely match their requirements. The integration of HR Pay 'n' Time's client base into Dresser's is a result of a successful launch of comparehris.com.
"We are excited about this expansion and look forward to working with HR Pay 'n' Time, Inc. to ensure a smooth transition," said Mark Dresser, President of Dresser & Associates. "As one of the leading Abra business partners, our business is exclusively focused on supporting Abra customers. As a benefit to our new Abra customers we would like to invite them to our Annual Abra Users Conference in Clearwater, FL on October 2nd."
Abra clients will receive a variety of new services including monthly newsletters, a dedicated customer service manager, web support, free monthly technical seminars, and "tips and tricks" information.
About Dresser & Associates:
Dresser & Associates was founded in 1991 as a management consulting firm and became a Sage Software business partner in 1997. Headquartered in Scarborough, ME, Dresser has regional offices in Georgia, Florida and Kentucky. Dresser is one of the leading National Partners for Sage Software with customers in 38 states offering Sage Abra HRMS formerly (Abra Suite), Abra HR, Abra Learning Action Compliance, Payroll software and HR software. Dresser also offers on-going human resource management services on a consultant or outsourced basis, providing consulting services to improve operational and management performance. Dresser is focused on assisting its clients to get the most from their software.
# # #