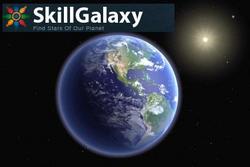 Chicago, IL (PRWEB) September 18, 2008
Bitsoft International, Inc, an established staffing company with over 5 years of recruiting and consulting services experience, recently announced the launch of an online staffing marketplace http://www.SkillGalaxy.com . The service enables employers to effortlessly and inexpensively open permanent and temporary contract job requisitions on-line to a large registered supplier base of recruiting firms and independent recruiters to locate candidates quickly and hire them at a hiring fee that is fixed by employers. The purpose of SkillGalaxy is to give both companies and recruiters nationwide access to a viable alternative of the old paradigm of purchasing on-line "seats", paying outrageous job posting fees per requisition, and/or monthly maintenance fees to belong to certain websites. In addition to hiring permanent candidates in various skill areas, SkillGalaxy.com adds icing to the cake by providing employers the functionality to hire temporary contractors and manage them.
As part of their comprehensive single point-of-contact service, SkillGalaxy saves employers from direct interaction with its suppliers and also closely monitors the quality of candidate submissions. This reliable service also backs the candidates hired with its 100% money back and performance guarantees. The application also measures the quality and performance of it's suppliers via complete benchmarking and metrics tools.
At SkillGalaxy.com , employers can control their hiring costs by actually fixing the fee they wish to award to the supplier upon a successful hire. For example; if employers would like to pay a flat fee instead of a percentage based fee they can simply name that amount. The service also allows the employer to post openings anonymously to minimize solicitations and further streamline the overall recruiting process. Recruiters now gain access to companies and opportunities that may have been previously out of reach due to company size, net worth, or other restrictions.
While most on-line services charge for posting job requisitions, there is no upfront cost associated to use the service and postings are unlimited. Registration with SkillGalaxy is free for both employers and suppliers. The employer pays the hiring fee to SkillGalaxy only when there is a successful hire which in turn is paid to the associated supplier. SkillGalaxy provides the functionality to hire both permanent candidates and temporary contractors in any skill area with one full service tool.
This on-line service is a powerful yet simple tool to use and may help employers reduce the overall cost per hire they have traditionally paid to their recruiting companies by up to 40%. Employers may also save up to 30% on hiring temporary contractors. Employers can use SkillGalaxy's powerful vendor management functionality, at no additional charge, to streamline various staffing and recruiting functions such as Interview Scheduling, Hiring, Contractor Management, Time-sheet Management, Reporting, etc...
SkillGalaxy.com is one the newest and fastest growing services to the on-line recruiting industry today. It harnesses the next generation power of intuitive web networking to benefit the entire recruiting community.
Contact:
Rahul Jain, President and CEO
or
Matt Strahl, National Accounts Manager
Bitsoft International, Inc
630-355 8427
http://www.SkillGalaxy.com
# # #