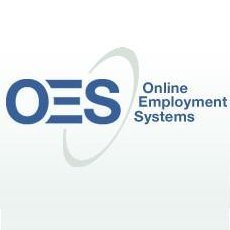 It's a quicker, streamlined process that coincides with our record retention efforts, and our desire to reduce operating expenses
Tampa, FL (PRWEB) September 16, 2008
Polaris, which has used Compliance Mark (CM) for over a year, renewed their commitment to using CM as the online delivery mechanism for their employee handbook and code of conduct document.
In the past, Polaris would annually email a PDF version of their Code of Business Conduct document to all salaried employees and then ask them to submit the signed signature page to Human Resources. HR then manually tracked who had returned their signature page. For the Hourly Employee Handbook, Polaris distributed a paper copy at new hire orientation, and kept the signed signature page in the employee's file. Policy updates were subsequently communicated via bulletin board postings.
"It's a quicker, streamlined process that coincides with our record retention efforts, and our desire to reduce operating expenses," said Jennifer Stella, human resources generalist for Polaris, in explaining some of Compliance Mark's benefits."
In discussing CM's multi-lingual feature, she adds: "As we put more focus on globalization and add locations and subsidiaries in other counties, this system allows us to do so without having separate processes for them."
Compliance Mark (CM) is an online policy management solution that offers documented and date-stamped employee acknowledgments for training and compliance purposes. The system also tracks content modifications, instantly disseminates policy changes and archives all records.
For more information about Compliance Mark, visit
OnlineEmploymentSystems.com; to schedule a demonstration, call 813-333-9651 or e-mail sales @ OnlineEmploymentSystems.com.
About OES
Our mission is to deliver training, compliance and policy management solutions that can reduce risk, while also contributing to our customer's overall performance and bottom-line management.
Contact: Chris Kehr
Telephone: 813-333-9651
Email: sales @ onlineemploymentsystems.com
This press release was distributed through eMediawire by Human Resources Marketer (HR Marketer: http://www.HRmarketer.com) on behalf of the company listed above.
###