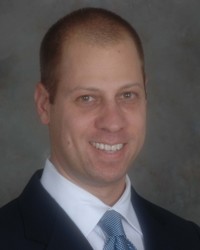 When tracking the performance of online ads after a sale, too much credit is given to the last ad that was clicked
Columbus, OH (PRWEB) September 18, 2008
Leaders in the online marketing and online advertising fields will converge in a forum to help collectively identify, evaluate, and ultimately recommend the best practices and metrics for attribution management. ClearSaleing, a leading advertising technology company in Columbus, OH, has invited recognized leaders in the internet marketing industry to discuss this issue during an October 28th webcast. ClearSaleing hopes the forum will serve as a platform to get creative minds in the internet advertising industry talking about the "last click fallacy".
"When tracking the performance of online ads after a sale, too much credit is given to the last ad that was clicked," noted Adam Goldberg, co-founder and Chief Innovation Officer of ClearSaleing. "This 'last click fallacy' needs to be corrected in order to obtain a method for proper attribution management. After a sale, it is necessary to look at the team of ads that led to the conversion."
This "team of ads" refers to all of the advertisements that a consumer is exposed to which ultimately leads to a sale or conversion. These ads are spelled out through ClearSaleing's patented Purchase Path™ technology. The Purchase Path™ is all of the steps that a consumer takes before making a selection: problem recognition, information search, evaluation of alternatives, purchase decisions, and the final purchase. The consumer is affected by a myriad of different ads at each of these different stages, each of which deserves a percentage of credit for the sale. This is the initial framework for the attribution management discussion.
Mr. Goldberg and ClearSaleing hope to gain perspective as to how this framework can be applied to the problem at hand.
"Attribution management remains a complicated problem," he continued, "and no perfect solution exists. We need to establish benchmarks that correlate a percentage of the sale to each ad in the Purchase Path™. Establishing a methodology for attribution management will allow online marketing companies to work with businesses to better budget their online advertising campaigns."
Creative minds in the internet marketing and online advertising fields are encouraged to become inaugural members of the Attribution Management Forum. The kickoff webcast will take place on October 28th at 1:00 PM EST. Those interested can learn more about the forum and register for the webcast at the following link: http://www.clearsaleing.com/attributionforum.
About ClearSaleing:
ClearSaleing is a leading technology provider to the online advertising market. Based on a strategic, portfolio management approach to online advertising investment, the ClearSaleing solution represents the next generation in advertising analytics technology. ClearSaleing's portfolio management software delivers an improved, more profitable allocation of a company's spend across a complex mix of online advertising options. At the foundation of the ClearSaleing solution is its patent-pending Purchase Path™ technology that accurately attributes profit (ROI) across the multiple ads that contribute to and influence the ultimate purchase.
###