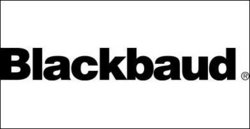 We are fortunate to be a part of the pilot program
Charleston, SC (Vocus) September 17, 2008
Blackbaud, Inc. (Nasdaq: BLKB) today announced the integration between Sphere®, the industry-leading online marketing and fundraising tool set produced by its Kintera division, with The Raiser's Edge®, Blackbaud's industry-leading fundraising management solution. The integration is designed so that Sphere connects to The Raiser's Edge using the same underlying technology as Blackbaud's market-proven NetSolutions and NetCommunity offerings, and solidifies Blackbaud's dominant leadership position in integrated online/offline marketing and constituent management solutions.
By leveraging a single, powerful system that combines the high-touch fundraising solutions offered by Blackbaud with the online constituent acquisition tools of Sphere, nonprofit organizations that rely heavily on high volume online acquisition, marketing and engagement will also be able to operate more efficiently and manage constituent relationships more effectively.
Development of the connector began shortly after Blackbaud acquired Kintera in early July. A Sphere-Raiser's Edge connector pilot program with the Lymphoma Research Foundation and Children's Healthcare Atlanta is currently underway.
"We are fortunate to be a part of the pilot program," said Joe Cook, chief financial officer of the Lymphoma Research Foundation. "With a built-in integration we expect to save time and decrease the chance of errors while using each system for what it does best. We will be able to provide valuable feedback to help make the integration better for other nonprofit organizations."
Available within 90 days, the Connector will be an embedded menu option in Raiser's Edge driving a web-based bi-directional data exchange between the two systems. In addition, the Connector employs a rich set of native Raiser's Edge workflow tools and functionality uniquely tailored to Sphere. Thus, the user is provided with a far more robust solution than is typical with integrations in the market built around file transfers, import-export tools and the like.
The Connector will be included at no additional cost to customers using both Sphere and The Raiser's Edge, and professional services will be available for configuration based on the complexity of customer requirements. The Connector will significantly decrease the amount of time previously required to establish a data exchange between the two applications.
"This Connector is just one example of how Kintera and Blackbaud are integrating to provide the market with the solutions it needs," said Marc Chardon, Blackbaud's chief executive officer. "Given Blackbaud's commitment to Sphere and because robust APIs exist on each side, the Sphere-Raiser's Edge solution brings Sphere customers the best of both worlds, and is the obvious first step of a stream of upcoming improvements on what's already the best and most widely used SaaS marketing solution in the market."
"Both Sphere and the Raiser's Edge have incredibly powerful APIs that have enabled our two teams to come together and create precisely the right integration for the market," said Shaun Sullivan, Blackbaud's chief technology officer. "This is just the beginning of what nonprofits can expect to see as we merge the two companies and two technologies. This is an extremely exciting time for nonprofit technology and I can't wait to see how these applications help nonprofits better reach their missions."
About Blackbaud
Blackbaud is the leading global provider of software and services designed specifically for nonprofit organizations, enabling them to improve operational efficiency, build strong relationships, and raise more money to support their missions. Approximately 22,000 organizations — including University of Arizona Foundation, American Red Cross, Cancer Research UK, The Taft School, Lincoln Center, InTouch Ministries, Tulsa Community Foundation, Ursinus College, Earthjustice, International Fund for Animal Welfare, and the WGBH Educational Foundation — use one or more Blackbaud products and services for fundraising, constituent relationship management, financial management, website management, direct marketing, education administration, ticketing, business intelligence, prospect research, consulting, and analytics. Since 1981, Blackbaud's sole focus and expertise has been partnering with nonprofits and providing them the solutions they need to make a difference in their local communities and worldwide. Headquartered in the United States, Blackbaud also has operations in Canada, the United Kingdom, and Australia. For more information, visit http://www.blackbaud.com.
Media Contacts:
Melanie Milonas
Blackbaud, Inc.
melanie.milonas @ blackbaud.com
843.216.6200 x3209
Tara Plappert
Kintera division, Blackbaud, Inc..
tara.plappert @ kintera.com
858.795.3199
Source: Blackbaud
Forward-looking Statements
Except for historical information, all of the statements, expectations, and assumptions contained in this news release are forward-looking statements that involve a number of risks and uncertainties. Although Blackbaud attempts to be accurate in making these forward-looking statements, it is possible that future circumstances might differ from the assumptions on which such statements are based. In addition, other important factors that could cause results to differ materially include the following: general economic risks; uncertainty regarding increased business and renewals from existing customers; continued success in sales growth; management of integration of acquired companies and other risks associated with acquisitions; risks associated with successful implementation of multiple integrated software products; the ability to attract and retain key personnel; risks related to our dividend policy and share repurchase program, including potential limitations on our ability to grow and the possibility that we might discontinue payment of dividends; risks relating to restrictions imposed by the credit facility; risks associated with management of growth; lengthy sales and implementation cycles, particularly in larger organization; technological changes that make our products and services less competitive; and the other risk factors set forth from time to time in the SEC filings for Blackbaud, copies of which are available free of charge at the SEC's website at http://www.sec.gov or upon request from Blackbaud's investor relations department. All Blackbaud product names appearing herein are trademarks or registered trademarks of Blackbaud, Inc.
###