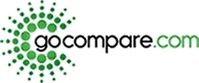 Newport, Gwent (PRWEB) September 19, 2008
"In the main, consumers won't be disadvantaged by Norwich Union's withdrawal from comparison sites. The reality is they have struggled to keep their premiums competitive and, unfortunately for them, there's now nowhere to hide for their existing products.
While we respect their decision, we would urge consumers to be extremely wary of their new price checking service, launched this week. This is not a comparison service and I hope consumers aren't drawn in by suggestions that it compares anything of much value at all.
When you visit sites such as Gocompare.com you get a full comparison of actual quotes from over 80 insurance brands. With Norwich Union, they are offering quick quotes which are estimates based on premiums that are two months out of date. These premiums bear little reflection to the actual quote that you will see once you have completed the full quote process.
When you eventually get a genuine quote for a Norwich Union policy you are given the opportunity to compare it against three insurance companies, out of a possible list of nine. This list gives the consumer no indication which of these companies are the best three to compare against, or even if the nine choices they are presented with give them any hope of finding a cheaper quote.
The whole service is confusing, misleading and represents a big step backwards for the insurance industry. Consumers who are familiar with using true comparison sites will find it very unhelpful. Our advice to anyone looking to compare car insurance is to use a real comparison service.
Personally, I hope Norwich Union makes a speedy return to comparison sites with some updated and competitive products."
For further information please contact:
Lynsey Walden at Gocompare.com on 01633 654055
Jason Wyer-Smith at Maw Communications on 07824 818 242
Gordon Maw at Maw Communications on 07710 702267
Notes to Editors:
Gocompare.com launched in November 2006 to help people find the right insurance cover at the best price. It was founded by Hayley Parsons who has worked her entire career in the insurance broking and aggregator markets and was the first comparison site to focus on displaying product features rather than just listing prices. It was this philosophy that led to Gocompare.com becoming the first price comparison site to be invited to join the British Insurance Brokers Association (BIBA) in May 2008 and helped force older comparison sites to change their 'quick quote' ways and stop using assumptions to calculate estimated figures.
Today, Gocompare.com provides one of the most comprehensive online car insurance comparison services in the UK as well as comparing home, motorbike, van insurance and breakdown cover. In March 2008, Gocompare.com won a Fast Growth Business Award. The judges complemented the management team for 'an extremely well-executed business with a clear USP and strong brand'.
Gocompare.com is authorised and regulated by the Financial Services Authority.
###