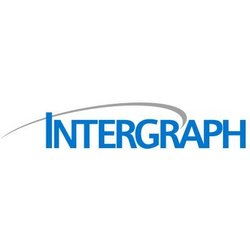 Our business is based on providing our clients with the highest quality services in a highly competitive, high-value industry sector, and the future growth of our business in Australia and internationally will be built on the continued delivery of projects of the highest quality
Huntsville, AL (Vocus) September 18, 2008
Global project services provider, WorleyParsons, has entered into a Global Alliance Agreement with Intergraph® to facilitate the standardization of business solutions across its globally located operations.
The past year has seen WorleyParson's significantly increase its adoption of Intergraph plant management software, much of it centered on the SmartPlant® Enterprise plant engineering and design solution. With 118 offices in 38 countries, the Australian-based company provides technical, project and operational support services to customers in the hydrocarbons, minerals and metals, power and infrastructure sectors, and list some of the world's largest energy companies as clients.
WorleyParsons Engineering Director Corporate, Lindsay Wheeler said: "With the ongoing strong investment in all sectors of the business and increased workshare across the globe, use of integrated design systems was essential. The Intergraph SmartPlant suite supports workshare, provides design data in a format that customers can reuse and allows more efficient design solutions with improved design integrity."
"Our business is based on providing our clients with the highest quality services in a highly competitive, high-value industry sector, and the future growth of our business in Australia and internationally will be built on the continued delivery of projects of the highest quality," Wheeler said.
"Having used a number of Intergraph software solutions over recent years, we have found that the use of SmartPlant 3D alone and in conjunction with other Intergraph products shows considerable potential to realize design and efficiency benefits."
SmartPlant Enterprise is a full-suite, data-centric solution that provides all of the capabilities needed for large-scale project engineering design, and then keep it 'as-built' throughout its life cycle. SmartPlant Enterprise translates advanced functionality, usability and work process improvement concepts into tangible business benefits to shorten schedules, boost productivity and increase engineering quality.
Speaking at Intergraph Australia 2008, a leading engineering technology solutions conference, Intergraph Australia Vice President, Greg Rohde, said that Intergraph's association with WorleyParsons enables both organizations to realize success.
"As the energy industry as a whole has expanded with growing investment, there's a requirement for services providers to supply more effective and accurate engineering solutions to ensure project success.
"Intergraph's collaboration with WorleyParsons has enabled it to keep ahead of the industry, leading through innovation and utilizing the capabilities that our solutions offer.
"WorleyParsons has already started to realize the benefits of other components within the SmartPlant Enterprise suite, including information management tools such as SmartPlant Foundation and our materials handling solution, SmartPlant Materials," Rohde said.
"We look forward to a continued successful association with WorleyParsons over the long term, and will continue to partner with them in leading the engineering industry through continual technological advancement."
About WorleyParsons:
WorleyParsons is an Australian-based leading provider technical, project and operational support services to customers in the hydrocarbons, minerals and metals, power and infrastructure sectors, With 118 offices in 38 countries, WorleyParsons lists some of the world's largest energy companies as clients. As resource projects continue to grow in size and complexity, WorleyParsons is one of the few global companies with the resources, technical capabilities and systems to meet the demands of large-scale projects. For more information, visit WorleyParsons.com.
About Intergraph:
Intergraph is the leading global provider of engineering and geospatial software that enables customers to visualize complex data. Businesses and governments in more than 60 countries rely on Intergraph's industry-specific software to organize vast amounts of data into understandable visual representations and actionable intelligence. Intergraph's software and services empower customers to build and operate more efficient plants and ships, create intelligent maps, and protect critical infrastructure and millions of people around the world.
Intergraph operates through two divisions: Process, Power & Marine (PP&M) and Security, Government & Infrastructure (SG&I). Intergraph PP&M provides enterprise engineering software for the design, construction and operation of plants, ships and offshore facilities. Intergraph SG&I provides geospatially-powered solutions to the defense and intelligence, public safety and security, government, transportation, photogrammetry, utilities, and communications industries. For more information, visit Intergraph.com.
© 2008 Intergraph Corp. All rights reserved. Intergraph and the Intergraph logo are registered trademarks of Intergraph Corp. or its subsidiaries in the United States and in other countries. Other brands and product names are trademarks of their respective owners.
###