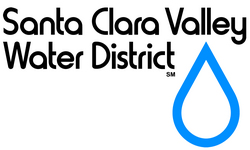 Many people don't realize that improperly disposing of garbage can have a serious negative effect on our environment. When it rains, this waste ends up in the gutter, which drains into the nearest waterway and eventually into the bay
Santa Clara County (Vocus) September 18, 2008
California Coastal Cleanup Day is the nation's premier marine environment volunteer event and has been hailed by the Guinness Book of World Records as "the largest garbage collection" (1993).
Each year, the Santa Clara Valley Water District (Valley Water) joins the Creek Connections Action Group, which includes Santa Clara County Parks and Recreation and the City of San José, to host a Coastal Cleanup Day. Join us this year in our effort to remove trash, debris and recyclables that have collected and polluted local county waterways.
"Many people don't realize that improperly disposing of garbage can have a serious negative effect on our environment. When it rains, this waste ends up in the gutter, which drains into the nearest waterway and eventually into the bay," said Valley Water Board Chair, Rosemary Kamei.
Since the program started in 1985, more than 800,000 Californians have removed more than 12 million pounds of debris from our state's shorelines and coast. Debris, such as:

1,102,042 Bottle caps
5,066,669 Cigarette butts
1,197,332 Food wrappers
Just last year, 60,000 volunteers collected more than 900,000 pounds of trash and recyclables from beaches, lakes and creeks across California. In Santa Clara County alone, 865 volunteers joined together to collect more than 31,000 pounds of trash and over 12,000 pounds of recyclables. This year, organizers are hoping for even better results.
Individuals, clubs and classes are welcome to volunteer, as well as those looking to fulfill community service requirements. All youth under the age of 18 must have a parent/guardian signature on their Waiver of Liability and will also need adult supervision for the entire event.
This year's event details are as follows:
Date: Sept. 20, 2008
Time: 9:00 a.m. until 12:00 p.m.
Where: 26 specified cleanup locations (visit http://www.cleanacreek.org for locations)
Volunteers are encouraged to wear long pants, sturdy shoes, gloves and sunscreen and to bring their own pick-up sticks. Trash bags, extra gloves, first-aid supplies, water and refreshments will be provided at no cost.
A volunteer appreciation party, hosted by Whole Foods, will be held at Vasona Park in Los Gatos, from noon to 2 p.m. For more volunteer information, Waiver of Liability forms and specific cleanup locations, please visit http://www.cleanacreek.org.
The Santa Clara Valley Water District manages wholesale drinking water resources and provides stewardship for the county's watersheds, including 10 reservoirs, hundreds of miles of streams and groundwater basins. Valley Water also provides flood protection throughout Santa Clara County.
Contact: Susan Siravo
Office: (408) 265-2607, ext. 2290
Mobile: (408) 398-0754
ssiravo(at)valleywater.org
###