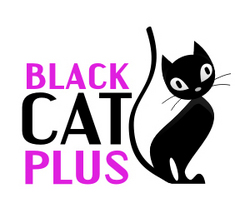 She's Got the Look for Black Cat Plus
Rochester, NY (PRWEB) September 19, 2008
Black Cat Plus (Blackcatplus.com) has launched a new and improved version of its web site with the help of e-commerce solutions provider The Store Architect.
Based on several months of customer feedback, the plus size contemporary web boutique believes that it has come up with a design that is easy to navigate and inviting to visitors. "Our new site allows for a better shopping experience at every level of contact with our customers. Our customers have more incentives now to stay awhile and shop with us or, if they are in a hurry, to get in, get the products they need, and check out," says Jodell Raymond, CEO of Black Cat Plus.
The site now offers customer reviews, multiple views, merchandising selection suggestions, and live support features to make the shopping experience easier and more fun. Plans are underway for a Fashion Forum, which will include Fashion Shows and Live Chats with Designers as well as a Fashion Director's Club which will allow frequent customers to provide their feedback on buying and merchandising options.
Black Cat Plus announces "She's Got the Look for Black Cat Plus" Model Search Contest. Potential models must be 34 years of age, a size 14 or larger, and explain why they believe they've got the look plus! See http://www.blackcatplus.com/model/ for additional details.
In celebration of its new site, Black Cat Plus is having a Celebration Sale and is offering free domestic shipping on its entire sale and regular priced items until October 15, 2008. Visitors who sign up to receive the newsletter will be entered into a drawing to win a free pair of Not Your Daughter's Jeans from Black Cat Plus. Each week from Septebmer 22-October 13, 2008, one pair of jeans will be given away.
Black Cat Plus offers plus size contemporary fashions from popular companies such as Not Your Daughter's Jeans, Fenini, Kiyonna and Svoboda, Sienna Rose, Body Works Apparel, Simply Silk, Li Cisia, made-to-order occasion wear from Saint Joval, Canadian Designers Linda Lundstrom, Diane Kennedy, Pure & Co., and Neon Buddha, Y.A.S.B., and Black Cat Plus Private Label.
Rochester, NY(PRWEB) September 17, 2008
Contact
Jodell Raymond 585-413-1320
Jodell@blackcatplus.com
###