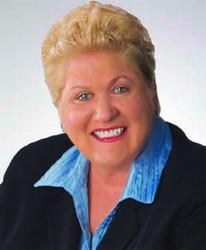 Delray Beach, FL (PRWEB) September 19, 2008
Ghosts, goblins and witches! Oh my! Halloween can be a scary time for young children. Learning can be scary too, but parents can help fight the fright by using Halloween to teach their little ones valuable lessons.
"Halloween is a good time for children to practice their reading, math and social skills," states Vicki Folds, Ed.D., vice president of education and professional development for Children of America Educational Childcare Centers and renowned early child development expert and author of several childcare books. "At Children of America, we value incorporating education into real world experiences and encourage parents to use the fall season to teach their children valuable lessons that reinforce their classroom learning."
According to Dr. Folds, parents can disguise educational activities within the evening's festivities with just a few tips:
Not just any old witch
Young children may not understand the implications of the origins of Halloween, but they can learn about their costumes. You and your child can gather information about their princess, witch or superhero costume by reading a book, researching together online or watching movies about it.
Personalize your poltergeist
Your children can sharpen their motor skills and artistic expression by creating their own mask out of paper plates, paint and glitter. Ask your children to cut out eye and mouth holes, paint inside the lines and match colors with glitter. Not only will they personalize their costume with a frightful mask, but also learn valuable coordination skills as well.
Mind your manners
Use trick-or-treating to teach social skills to your young ones through role play. Stand on one side of a closed door and ask your child to knock from the other side. As you open the door, have your child practice saying "trick-or-treat" as you pretend to give them candy. Wait for them to say "thank you" before closing the door.
1, 2, 3's and A, B, C's
Once the night's events are finished, you can use your child's candy collection to teach a variety of lessons. Ask your preschooler to sort the candy by color, size, shape or category. Young children can sort into alphabetical piles by the first letter of the candy's name and older kids may have fun counting or weighing their piles of candy.
Share and share alike
If there are multiple children in the house, the concept of sharing can cause tension as they bring home their bounty. Make sharing fun by teaching your children to barter or exchange candies they do not like for those that they do. You can also demonstrate the joy of sharing by asking your children to add pieces from their respective bags to a communal jar where they can be enjoyed by the whole family.
About Dr. Vicki Folds
Dr. Vicki Folds is vice president of education and professional development for Children of America Educational Childcare Centers in Delray Beach, Fla. She is one of the nation's leading child development experts with 35 years of hands-on and research and experience and several published childcare books including "Tray Tasking" and "Three Step Tray Tasking." Dr. Folds is currently on the National Association for the Education of Young Children's (NAEYC) Consulting Editors Panel and reviews articles for its Young Children Journal as well as future book for publication.
###